Flipkart launches third private label Citron
By Christopher Brace | Vjmedia Works | September 10, 2014
This is the company's foray into home appliances and personal healthcare category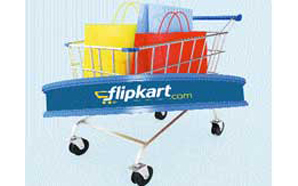 Beefing up its range of private labels, online e-commerce firm Flipkart has launched its third private label Citron in home appliances and personal health care category. Earlier the company had introduced Flippd in apparels, Digiflip in consumer electronics category.
Vying to occupy the top position in the emerging e-commerce market in India, Flipkart has been on a spree to rope in more sellers and increase the range of its products online to meet the challenge of Amazon. By the end of the year, Flipkart aims to have about 50,000 sellers online, compared to its current number, which is less than 5,000.
Globally, Amazon has aggressively pursued the private label strategy in electronics to boost its margins.
While most online fashion portals like Jabong and Myntra (which Flipakrt recently acquired) have multiple private labels in clothing, Flipkart has been one of the first to introduce its own range in electronics like tablets and other gadgets.
"The launch of Citron is our next step in expanding the private labels offering at Flipkart. This enables us to offer our customers quality products at a great value for yet another category after lifestyle and tablets. In the next three months we will expand into selling various other products," said Kalyan Krishnamurthy, Senior VP, Retail at Flipkart
Experts say that though electronics is one of the most popular categories online it yields thin margins and hence big e-retailers like Flipkart will increasingly opt for private labels.