Flipkart offers personalised experience for festive sale
September 18, 2017
Flipkart has also tested with providing customers various options to pay for goods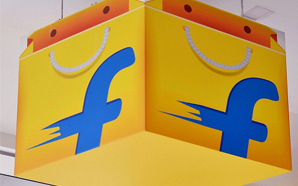 Flipkart has said it would start offering personalisation to its customers, targeting them with specific products and solutions, as it looks to treble sales. The country's largest e-commerce marketplace will deploy the new measures to improve shopping on its website and mobile app during its five-day 'BigBillionDays' sale, which will begin Wednesday.
Flipkart has already tried some of the measures — audience targeting, offers such as 'buy now and pay later' for loyal customers and offering instalments for purchases on debit cards — over the past few months, including during its 'Big10' sale in May. It has contracted with four top banks to offer both an option to shop online using debit cards and pay in instalments based on pre-approved limits.
"It is a culmination of inventions through the year. This event is about scale and that makes it challenging and nerve-wracking," said Ram Papatla, vice-president of product management.
Flipkart has also tested with providing customers various options to pay for goods. Such as equated monthly instalments (EMI) on credit cards, pay for part and the rest on EMIs, debit card EMIs, and tracking of customers who shop repeatedly and offering them the choice of paying later.
At least four million loyal customers on the Flipkart platform would be eligible for the buy now and pay later programme that offers them an option to shop multiple times a month and pay on a specific date, with pre-approved limits. "There is nothing more frustrating than a sale, where a customer has an intent to buy but is unable to make the transaction," said Ranjith Boyanapalli, vice-president of products, who handles their payment systems. "Buy now and pay later is purely based on transaction data on Flipkart, identified using an in-house credit model."
The Indian e-commerce sector is expected to see sales grow 60 per cent to at least $1.7 billion (Rs 10,900 crore) during the festive season.
Apart from Flipkart, rivals Amazon and Paytm Mall have also become aggressive in getting customers to shop on their platform, online commerce researcher RedSeer Consulting said. Increased data access in smaller cities and towns due to Reliance Jio's aggressive fourth-generation technology push will also mean more people coming online to shop on these platforms, to offset the limited choices they have in offline stores.
The increased internet penetration in smaller places is being reflected in searches for Flipkart, which sees nearly a quarter of its traffic on its mobile site. Flipkart says it has over 100 million users who shop on its app and website.
The company says it has refined its back-end systems to push notifications that are contextual for products bought on the platform, helping it to better engage with customers and improve their experience. "We do in-app notifications, like a salesman nudge that happens in offline stores," said Papatla. Shoppers spend between two and 15 minutes on its platform, many returning multiple times to buy more expensive goods.