Future Group plans biggest retail space addition this yr
By Chaitanya Muppala | June 24, 2016
The group would need around Rs 400 crore for the expansion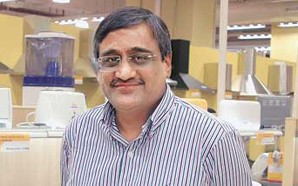 Kishore Biyani's Future Group hopes to add three million sq ft of retail space across its formats in the next one year, its largest expansion, said an executive.
The expansion would be about a sixth of its total space, of 18 mn sq ft. Big Bazaar, Central, Brand Factory, Home Town and eZone are among its retail formats.
COMPETITION HOTS UP
To add three mn sq ft of retail space in 12 months
Plans across Big Bazaar, Central, Brand Factory, Easy Day
Group companies had debt of Rs 6,500 crore as of March 31, 2016
It recently purchased online furniture entity Fabfurnish.com
"We have accelerated the expansion plans, reflecting a surge in consumer demand," said the executive. Biyani could not be spoken to.
The executive said they were looking to add 35-40 hypermarket stores of Big Bazaar, 10-11 department stores of Central, 14-15 discount stores of Brand Factory and 400 small format stores of Easy Day. It would fund the plans majorly through internal cash flow.
The group would need around Rs 400 crore to expand so much, said a consultant.
In comparison, Mukesh Ambani's Reliance Retail added 624 stores across various store concepts last year, a rate of 12 a week. As on end-March, Reliance Retail operated 3,245 stores across 532 cities.
Analysts estimate it has a total space of 13 mn sq ft. It has marched past Future as the largest retailer in terms of sales.
A K Prabhakar, head of research at IDBI Capital, said big retail chains did not expand much in the past four years due to economic slowdown and the e-commerce onslaught.
"Many retailers did not expand after e-commerce firms started heavy discounting. Now, consumers are realising they cannot buy everything in online and e-commerce is feeling the heat. Whoever expands fast now gets a first-mover advantage," he said. Shoppers buy online only where they get a discount of at least 30 per cent, he felt.
In the past two years, Future acquired the Nilgiris chains in the south and Bharti Retail which has significant presence in the north, to expand its small-format stores. It recently purchased online furniture entity Fabfurnish.com, which is expected to merge with Future's home products chain, Home Town.
Susil Dungarwal, chief at mall management firm Beyond Squarefeet Advisory, said market conditions were good for the group to expand.
"Real estate markets are sluggish and retailers are getting very good deals. Future has the widest choice across formats and they are trying to capitalise on the market conditions and grow," he said. "Availability of retail space has increased and rents have come down."
Future's listed entities had a total debt of Rs 6,550 crore as of end-March. "They require about Rs 400 crore and I do not see debt going up significantly because of this expansion," said an analyst from a Mumbai-based brokerage, who did not want to be named.