Godrej Industries reports Q4 net profit at Rs. 94 crore
By VJ Media Bureau | Vjmedia Works | 2 | May 29, 2013
Strong marketing investment, innovation and robust performance has registered Godrej Industries Ltd with their net profit for FY 2012-13 at Rs 391 crore, up by 34%.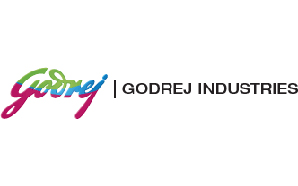 Godrej Industries reported a net profit of Rs 93.67 crore for the fourth quarter which ended on March 31, 2013. According to the company's press release, the net profit stood at Rs 42.72 crore in the same period last fiscal. The total income of the company during the quarter stood at Rs 1,457.54 crore, as against Rs 1,430.95 crore in same period in FY2011-12. Strong marketing investment, innovation and robust performance in domestic and international market has registered Godrej Industries limited with their net profit for FY 2012-13 at Rs 391 crore up by 34%.
According to the company, the overall performance in fiscal year 2012-13 has been good despite economic uncertainty in the global scenario.
As for Godrej Consumer Products Limited (GCPL), consolidated net sales for Q4 FY 2012-13 and FY 2012-13 grew by 30% and 32% respectively. 18% Indian Sub-continent growth in Q4 FY 2012-13 with strong growth across categories. International business, organic grew 23% in Q4 FY 2012-13.
A. B. Godrej, Chairman, Godrej Industries Limited, said "Godrej Consumer Products had a good year and delivered robust performance in the domestic and international markets. Intensified focus on innovation and backing new products with strong marketing investments have helped us sustain leadership position in our core categories. Going forward, we remain optimistic of continuing the strong growth momentum."
He further added that, "At Godrej Industries, we will continue to strengthen our core businesses and harness opportunities in a diverse array of businesses. Our growth-centric strategy has enabled us to create value over the long-term and we are confident of continuing to deliver value for all our stakeholders going forward."
Godrej Natures Basket, fresh food and gourmet store has opened 27 stores across 6 key metros like Mumbai, Delhi, NCR, Pune, Hyderabad, and Bengaluru with two new stores in Q4, one each in Mumbai and in New Delhi. The company also launched a new flagship property at Bandra in Mumbai. Overall 2500 new products were introduced during FY 2012-13, taking up contribution from new products to 9% of sales.