Godrej Locks forays into contactless products segment
By Retail4Growth Team | August 24, 2020
The manufacturer of innovative locking solutions has launched four new products including Universal Brass Key, Arm-Operated Door Handle and two variants of Foot-Operated Door Opener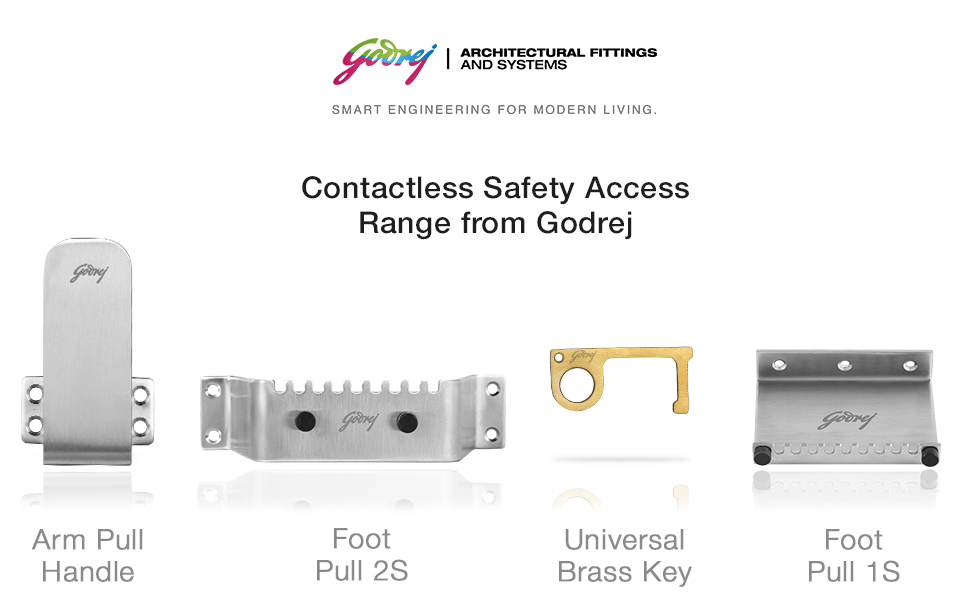 Godrej Locks & Architectural Fittings and Systems, the 123-year-young leading manufacturer of innovative locking solutions, announced its foray into the contactless products segment with an innovative contactless safety access range for the post-COVID-19 world. The company has launched four new products in the range including Universal Brass Key, Arm-Operated Door Handle and two variants of Foot-Operated Door Opener. The company has launched this range exclusively on e-commerce and is currently available for purchase on Amazon India.
In the new normal, people are concerned about the surfaces they touch with their hands. They want to avoid any direct contact to keep themselves safe from germs, bacteria and viruses. Godrej Locks addresses these genuine concerns of people with its new contactless safety access range.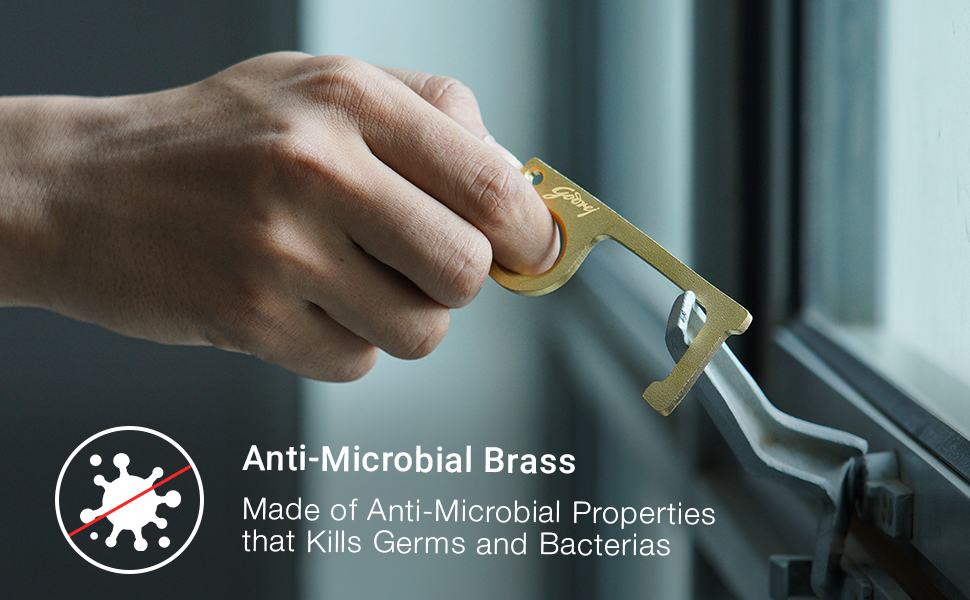 Godrej Universal Brass Key ensures that people do not touch any contaminated surface directly with their hands. Godrej Arm pull handle is an arm-operated door opener that works on any latch-less wood, or metal door. Similarly, Godrej Foot Pull is a foot-operated door opener that can be used to open any kind of doors.
ALSO READ: Godrej's design studio wins trademark for unique retail format
Commenting on the launch, Shyam Motwani, EVP and Business Head, Godrej Locks & Architectural Fittings and Systems, said, "With the outbreak of COVID-19, the world has seen people take proactive measures for better health and hand hygiene. As concerns over the spread of the virus through contact or shared surfaces continue to threaten the world, the segment of contactless products is becoming the preferred choice for people, be it for home or commercial spaces. Hence, looking at this current need of people, we have launched a contactless safety access range offering them a unique solution to go touchless."
These new products are designed proficiently for homes and commercial spaces like hotels, restaurants, malls, retail stores, hospitals, etc., ensuring people don't have to touch surfaces directly with their hands.