How digital signage networks can add value & revenues to retail spaces
By Rajiv Raghunath | Bangalore | October 05, 2021
Two recent global collaborations between players in the digital out of home/signage space and those in the area of audience data/ campaign intelligence, show how leveraging the right technologies and partnerships can help retailers get the best from their digital signage networks.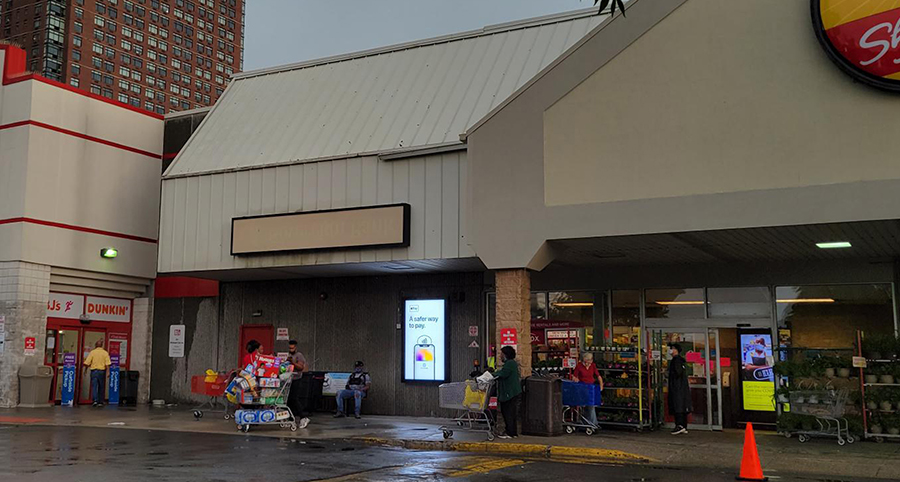 Starlite Media, the leading at-store and retail centre network across the US, recently selected leading audience & campaign intelligence company for digital signage and digital out of home (DOOH), Quividi, to provide high fidelity audience data and campaign targeting capabilities to its growing digital advertising network.
Starlite operates one of America's largest retail-based OOH advertising networks, with a mix of static formats and premium large-format digital displays. Starlite's signs are deployed at entrances to grocery stores, as well as throughout outdoor shopping centers, the hubs of commerce, with positioning that touches multiple retailers such as big box, pharmacy, pet, liquor, banking, and local essential businesses.
With its foray into a more digital and data-savvy phase, Starlite has now decided to equip its growing digital network of ultra-large format hi-bright displays with Quividi's platforms (AMP Outdoor and AMP Indoor) in 2021. Starlite's digital network will continue to grow throughout 2022 and is expected to more than double its footprint and offers brands an immersive 4K video network with unrivaled hi-impact advertising on displays ranging from 55" to 86" in size.
Quividi provides high fidelity impression data, generated from real-time vehicle and pedestrian counting, as well as content contextualisation and demographic targeting capabilities. The platforms are an upgrade from Starlite's previous Anonymous Video Analytics solution as they deliver a holistic view of all pedestrian and vehicle impressions in one unified dashboard. Quividi is also integrated with Starlite's CMS and Programmatic platforms, which enables immediate impression data per campaign and data-driven targeting and monetization capabilities for the network.
Commenting on the partnership Dave Kelshaw, Chief Marketing Officer, Starlite Media, said that: "This partnership takes place after a very detailed review of our needs and Quividi's capabilities. As a premium advertising network, we take transparency, viewability and measurement very seriously, and we want to give our sales partners and brands insightful and actionable data, relating to their campaign performance and audience engagement levels. We also have plans to leverage Quividi's data so that we can offer unmatched audience targeting at scale, which further enhances our capabilities and effectiveness."
Olivier Duizabo, Quividi's President said, "We are glad to partner with Starlite Media, the first US DOOH company using Quividi's complete suite of audience measurement platforms. We are able to provide Starlite with a consolidated view for all its DOOH impressions, adding more value to its inventory, while bringing unique content targeting capabilities to its brand partners."
In another instance, AdMobilize, the world's number one audience verification company for DOOH, and Pikasso, the leader in OOH in the Levant, North and West Africa and the Caucasus, teamed up to bring world-class audience intelligence to advertisers across their network.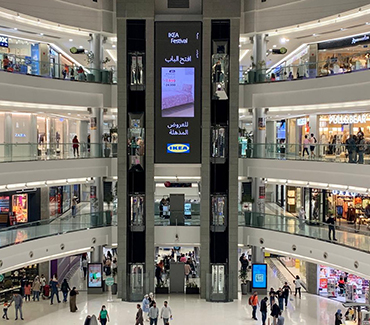 Pikasso, continuing on their innovation path, has partnered up with AdMobilize to add a new layer of data to their digital inventory. This partnership will kick off with deployments on premium locations for Pikasso's in-Mall, Large Format Digital Screens network, which are currently covering 4 countries: Algeria, Jordan, Morocco & Ivory Coast. Advertisers and brands will now be able to use granular, real-time data, to target and optimise campaigns on the fly as well as report back on campaign performance using verifiable data delivered to them within seconds.
The results of this innovation are already palpable for Pikasso's clients, especially in Jordan with the 1st of September marking the beginning of a new phase of "re-opening" the country and gradually coming back to normal life, with mall restrictions being lifted, restaurants working at 50% capacity and schools reopening after 18 months. At City Mall, the most important and trafficked mall in Amman, Jordan's capital, we found traffic levels higher than 2019 this month, as many people enjoying their long-awaited summer without international travel. Nearly 7M verified Impressions in August and nearly 2.5M Impressions per week in the last month, across 3 different screens within the shopping Mall.
This gives advertisers and brands strong confidence that audiences are slowly coming back outdoors and can now rely on reliable data to react on time if there are any sudden changes.
Francesca Vincenti, Head of Programmatic at Pikasso: "Once again we are partnering with a world leader in his specialty, bringing Admobilize technology onboard is a step forward to deliver the most accurate impression counts of Pikasso in Mall Large Formats Digital Screens. This allows advertisers to make decisions based on solid factual real-time data grounds."
AdMobilize currently works with over 200 corporate clients in more than 50 countries helping digital networks to collect 100% anonymous data in real-time. After 8 years in the market, AdMobilize has the most complete portfolio of hardware and software products for media owners to measure their networks at scale. AdMobilize believes that the power of Data & Technology is the key to unlock OOH's potential.