Hyundai partners ITC Agro Business Division to tap rural markets
By Retail4Growth Bureau | March 08, 2023
Under this agreement, Hyundai Motor India will drive various events and activities at Choupal Saagar - ITCs integrated rural services hub in the states of Maharashtra, Madhya Pradesh & Uttar Pradesh. The e-Choupal facilities available across 10 states will be leveraged to strengthen brand association and engagement, focusing on rural customers
Hyundai Motor India Ltd. (HMIL), has announced a unique corporate partnership with ITC Agro Business Division (ABD) to strengthen Hyundai's brand presence in rural markets. In line with Hyundai's global vision of 'Progress for Humanity', HMIL will promote their model line-up on ITC's extensive and vibrant Agro and rural platforms to enhance brand recall in rural pockets, said the company statement. The initiative will involve collaboration with Choupal Saagar and the e-Choupal platforms in rural hinterlands and will progressively be extended to ITCMAARS Rural services for wider reach.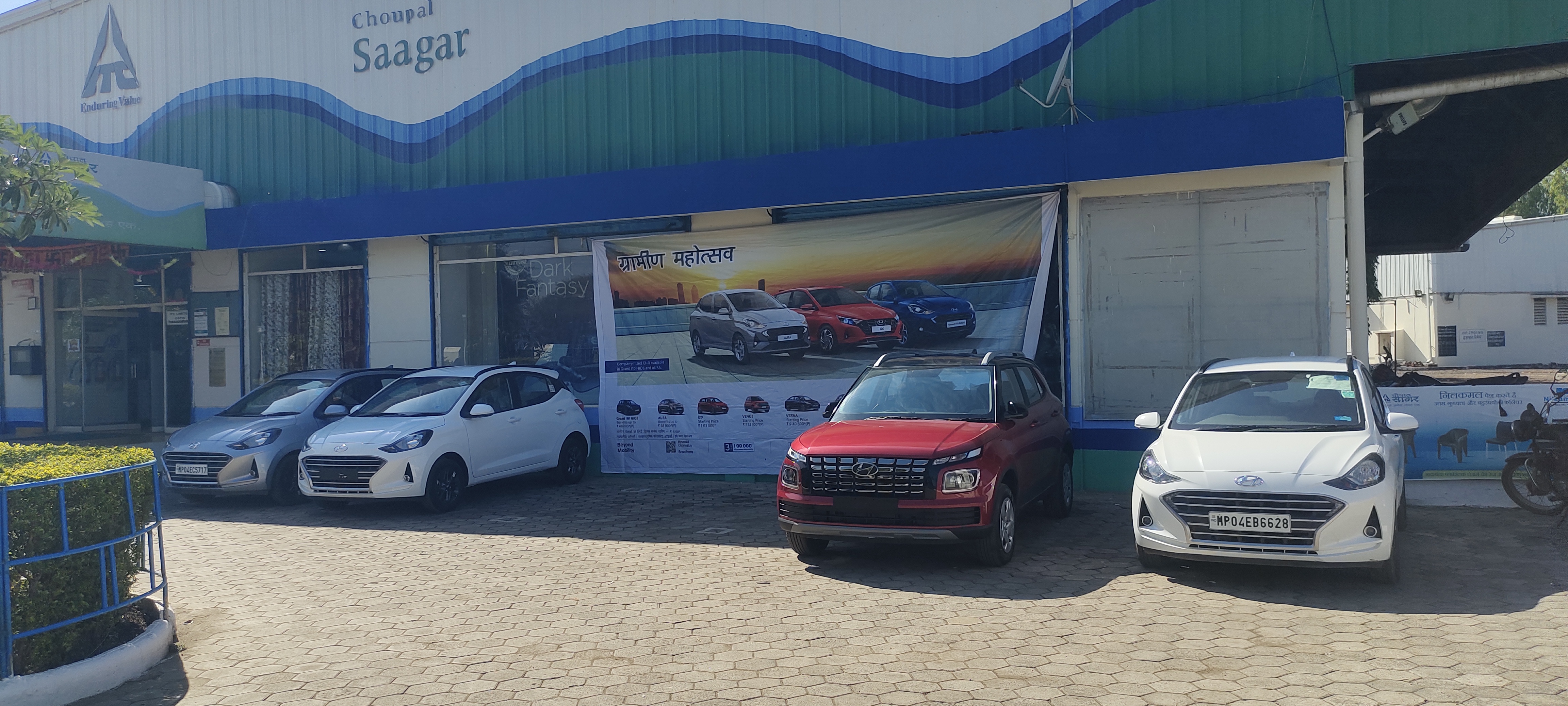 Commenting on the association, Tarun Garg, Chief Operating Officer, Hyundai Motor India Ltd., said, "Rural India demonstrates an inclination towards the SUV segment with a contribution of over 47% to HMIL's overall sales with the Hyundai VENUE topping the charts with a contribution of 24% and the Hyundai CRETA's contribution standing at a healthy 23%. We recently achieved a milestone of 1 lakh rural sales in CY 2022. By undertaking an MoU with ITC, we have partnered with their Agro Business Division, leveraging the Company's transformative initiatives like Choupal Saagar, e-Choupal and ITCMAARS, thereby fortifying our commitment to support the dreams of over 4 million farmers across 35 000 villages who are an integral part of the e-Choupal eco-system. "
Under this agreement, Hyundai Motor India will drive various events and activities at Choupal Saagar- ITCs integrated rural services hub in the states of Maharashtra, Madhya Pradesh & Uttar Pradesh. The e-Choupal facilities available across 10 states will be leveraged to strengthen the brand association and engagement focusing on rural customers. HMIL will establish an accessible link with ITC's rural communities and farmer network through innovative campaigns. This association between ITC ABD & HMIL will progressively embark on a digital connection with customers by leveraging the ITCMAARS Platform.
Rajnikant Rai, Divisional Chief Executive, Agri Business Division, ITC Ltd said, "We are indeed happy to embark on a partnership with Hyundai Motor India Limited to support the aspirations of our farmers by leveraging the ITC e-Choupal and ITCMAARS eco-system. This initiative is anchored on the holistic engagement that the ITC e-Choupal initiative drives in partnership with other institutions aimed at empowering farmers and rural communities. Further, the ITCMAARS platform, a full stack Agro Tech application for farmers, will facilitate in expanding reach to last mile consumers, leveraging its phygital connect."
Going forward, HMIL will further tap the potential of niche markets through BTL activations and digital campaigns. Some initiatives are already being undertaken in areas that cover tea estates, farming fields and refineries to enhance brand promotion and increase the customer base.