India's top three malls
By Chaitanya Muppala | Vjmedia Works | July 14, 2015
Exceptional locations, a good mix of labels and active involvement of the owners helps malls establish themselves as brands to reckon with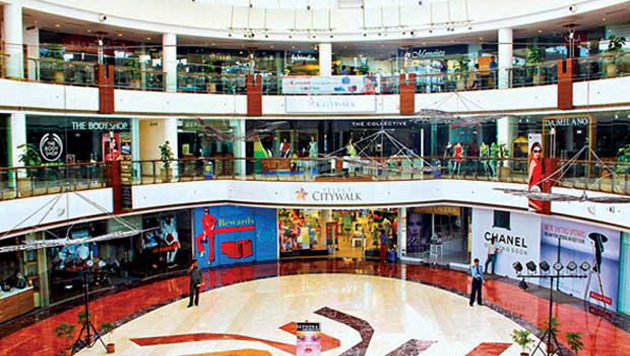 At a time when most shopping malls are struggling to escape the vice like grip of the economic slowdown and survive the onslaught of e-commerce firms, Select CityWalk, Delhi, High Street Phoenix, Mumbai, and Express Avenue, Chennai are bucking the trend. Business is brisk; and brands are seeking them out as are the crowds who are doing more than hanging out at food courts and multiplexes.
Select CityWalk is number 1 with sales of Rs 2,750 per square foot per month, High Street Phoenix does about Rs 2,200 and Express Avenue, about Rs 1,400. "Most good malls do business of Rs 900-1,500 per square foot. If someone does Rs 1,500, we consider the mall as very good," says Susil Dungarwal, founder of mall management firm Beyond Square Feet.
It is a tough business given the glut of malls in the market and restricted spending power of the people. And with online shopping becoming the rage that it now is, sales in most places are not even half the acceptable numbers. So what helps the triumvirate break the mould?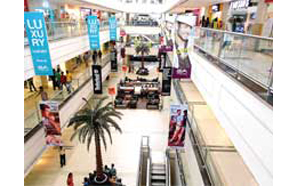 Location, location, location:
The 1.3 million square feet Select CityWalk, in Saket, South Delhi, is owned by Inder Sharma through his company Select Infrastructure. It is home to premium brands such as Zara, Steve Madden, Good Earth and many others. "All our growth is thanks to the affluent catchment consisting of Saket, Greater Kailash, Panchsheel, Sainik Farms. The shoppers here have travelled abroad, know global brands and do not mind spending money on them," says Yogeshwar Sharma, executive director at Select CityWalk. In the same neighbourhood are malls such as MGF Metropolitan and DLF Courtyard, but these are not a patch on its performance.
Similarly, High Street Phoenix which used to be the Ruia-owned Phoenix Mills is located in Lower Parel, South Mumbai. The area is home to the city's most affluent residents, but has very few good shopping centres. "It is in the heart of highest per capita income locality. For the entire South Mumbai, what else do you have?" asks Suresh J, managing director and chief executive officer, Arvind Lifestyle.
Brands look for such properties. A senior executive with Trent which has a joint venture with Spanish brand Zara said that the brand looks for premium locations such as South Mumbai or South Delhi where its products are recognised and sought after.
Ditto for the 0.8 million square feet mall - Express Avenue in Chennai. It holds a near monopoly in Royapettah, a prime location in Chennai.
It is owned by Express Infrastructure Pvt Ltd, controlled by Saroj Goenka, daughter-in-law of Indian Express founder Ramnath Goenka. Though some say Express Avenue could face challenges once other malls come up in the area, Aroon Kumar, CFO of Express Infrastructure believes it is unlikely that anyone would have access to a 10-acre land parcel within a 10-km radius of Express Avenue.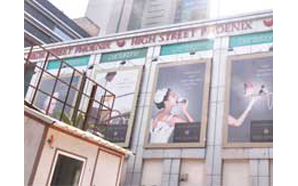 Control and management:
In some cases, even a prime location does not help. For instance the success of both Phoenix and Select is in sharp contrast to the failure of malls around it. The fault lies with the way the malls are managed. "MGF Metropolitan is sold out but Select City Walk is fully leased which has made all the difference. If you sell the mall, the management of the mall goes for a toss," says Dungarwal.
The mall owner must be involved in its running say consultants. It is important for owners to be active in brand building and promotion. Darshan Mehta, chief executive officer, Reliance Brands says about Phoenix High Street, "They understand the brand very well. Whatever brand I have taken to them, Atul Ruia (joint managing director of Phoenix Mills) does his own research unlike others," he says. This is the key to its survival. In contrast, Atria, another mall in South Mumbai, saw a third of its stores closing down due to poor management and tenant mix.
Mixing it right:
The successful malls also ensure a judicious mix of brands on their properties. For instance, besides getting marquee brands such as Zara, Gap and H&M (yet to be opened), Select City Walk has maintained a reasonable proportion of apparel, food, cosmetics, entertainment brands on different floors. "We have made sure that cafes and apparel brands do not cannibalize each other," says Sharma, adding that the mall has also come out with short term leases of five to six years so that it could churn brands regularly. "While brands want certainty, we want freshness over certainty," he says. The mall paid off a tenant to vacate its lease to accommodate Zara, for instance.
The 3.3 million square feet High Street Phoenix houses brands across the pyramid. "The big size of the mall helped them. They have luxury, mass and bridge brands that are in sync with shoppers' tastes," says Bappaditya Basu, national director (retail) at JLL India. The shopping centre has departmental stores and luxury brands. Similarly Express Avenue also has a mix of international and national brands such as Levis, US Polo and others.
Consultants say that the size of the mall also helps get high footfalls. "In 2003, smaller malls were fine. But in 2013 and 2014 when the average size of malls is 5,00,000 square feet and big malls are above a million square feet, smaller malls find it difficult to survive," said the CEO of a mall company on the condition of anonymity. He points out that the relatively smaller size of Nirmal Lifestyle and Centre One in Mumbai led to their downfall. In this case, at least, size does seem to matter.