Insync adds 18,000 sq ft to their facility
By Satarupa Chakraborty | December 22, 2018
Insync is now operating with 60,000 sq ft in total across three facilities spread over Navi Mumbai and Pune.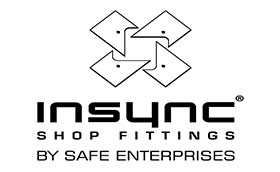 Mumbai-based pre-designed shopfitting manufacturer Insync Shopfittings has recently added 18,000 sq ft to their existing facility to add a line to joinery and fabrication machinery, specialized paintbooth and improved powder coating infrastructure.
Talking to Retail4growth, Huzefa Merchant, Founder & CEO, Insync Shopfittings – Safe Enterprises, said, "With this space expansion, we will be now operating through 60,000 sq ft in total across our 3 plants – 2 in Navi Mumbai and 1 in Pune. The expansion is done keeping in mind our objective of improving the quality and efficiency of our production. It is towards building a base set-up to enter international market aggressively."
Insync exports 5% of their produces to international markets, mostly to Middle East and some parts of Africa and targets to increase it to 10-15% by 2020.
Similar News
The range further gets developed to integrate digital interfaces.
The retail fixtures manufacturer from Mumbai opens its 7th experience center to showcase complete range of all their offerings to brands and retailers.