Insync's Fit N Light range now integrates digital interfaces
By Satarupa Chakraborty | September 22, 2017
The range further gets developed to integrate digital interfaces.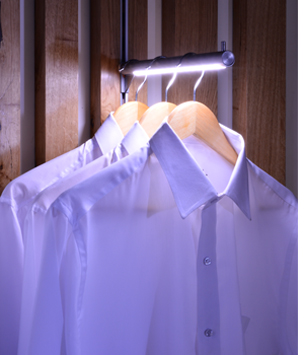 Insync integrates shop fittings, signages and digital interfaces in its Fit -N- Light range

Stepping forward in its technology power system, Mumbai-based retail fixtures manufacturing company Insync has recently integrated digital interface with its shop fitting and signage system. The technology is part of their proprietary Smart Shopfitting range. The newly-developed range features a number of fixtures such as Straight Arm, Step Arm, shelves etc embedded with android-based touch screen interfaces, backlit and edge-lit signages.
Talking on the takeaways of the range, Huzefa Merchant, Director, Insync, told Retail4growth, "We have been gradually developing the range and now the range seamlessly integrates shopfittings, Lighting, signages and digital interfaces. The range does not only create a far more exciting retail experience and one-touch operation but also offers the opportunity to create in-store customer engagement activities using the touch screen interfaces. This range was launched at Euro shop 2017 in Dusseldorf Germany & since thenInsync has partnered with a number of national & regional players to roll out this solution & is also in continuous talks with some of India's leading retail chains for rolling out this technology.