Investors see interest in niche e-commerce companies
Vjmedia Works | July 10, 2015
Focusing on specific segments and trying to dominate their market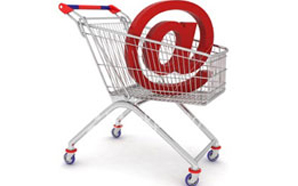 As online marketplaces such as Flipkart and Amazon burn money while expanding business, there is increased interest among investors in vertical or specific segment focused e-commerce firms that generate higher margins and are carving a niche in their business.
Firms such as Lenskart, an eye wear firm, Zivame, a lingerie company, Livspace, which offers customised interiors and furniture, and Firstcry, an online baby care firm, are focusing on specific segments and trying to dominate their market. These firms, known as vertical e-commerce companies, are generating gross margins between 30 per cent and 50 per cent.
"We get to design products and offer it our customers. Our margins are around 50 per cent. We can sustain the margins by bringing in more efficiency even as we grow scale," said Anuj Srivastava, founder and chief executive officer (CEO) of Livspace. In December, it raised Rs 29 crore from investors Bessemer Venture Partners and Helion Ventures.
Zivame gets 60 per cent of its revenue from products that it has designed for customers. "The private label strategy requires lots of investments and people. This offsets the higher margins that we get," said Richa Kar, founder and CEO of Zivame. It raised Rs 79 crore from IDG Ventures, Kalaari Capital and Unilazer Ventures.
"It depends on how much private labels you sell. You can get higher margins as you increase their sale," head of digital consumer investments at IDG, Karan Mohla, said. "Lenskart and Zivame have gross margins of 40 per cent."
Big horizontal e-commerce firms such as Flipkart and Snapdeal are yet to make profits as they spend more to attract customers. Analysts say there may be exceptions, but most are bleeding money. "I don't think any vertical e-commerce firm is making more margin than horizontal ones," Technopak chairman Arvind Singhal said.
However, investors are optimistic. "Once the horizontal players are established, most will look at vertical plays to improve bottomlines and that is where the acquisitions and mergers are going to happen," says Amit Prakash Anand, partner at Jungle Ventures.