ITC appoints Sanjiv Puri as Chairman and MD
By Retail4Growth Team | May 14, 2019
Puri's elevation comes after former chairman YC Deveshwar passed away following a prolonged illness at a hospital in Gurugram.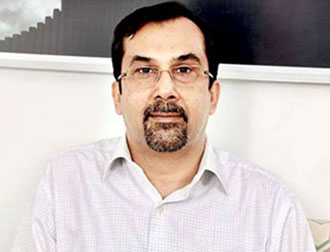 Cigarette to soap maker ITC has appointed Sanjiv Puri as the company's new Chairman with immediate effect. His new designation will now be Chairman and Managing Director, the company said in a stock exchange filling.
Puri's elevation comes after YC Deveshwar, ITC's longest serving chairman, passed away after a prolonged illness at a hospital in Gurugram. Deveshwar had stepped down from executive role in 2017 but remained as chairman in a non-executive capacity.
"The Board of Directors of the company at the meeting held on Monday appointed Sanjiv Puri, Managing Director, also as the Chairman of the Company with effect from May 13, 2019. Consequently, Puri's new designation is Chairman and Managing Director of the company," ITC said in a regulatory filing.
"It is an honour and privilege to be appointed the Chairman of ITC Ltd. It is a responsibility that I accept with humility and with a deep resolve to build on the outstanding legacy nurtured over the years, further strengthen and build market leadership across all business segments whilst reinforcing ITC's commitment to put Nation First always. In the journey ahead, I am sure I can count on the support of our shareholders, partners, associates and most of all, the dedicated Team ITC to continue our shared aspiration to build an exemplary enterprise of pride to the nation," Puri was quoted as saying in a media report.
Puri has been the managing director since 2018. He was appointed on the board in December 2015 and as the CEO in Febrary 2017. He joined ITC in 1986.
Similar News
"The company's board in a meeting on Monday 'considered and approved the reappointment' for three years effective May 2," PTI said quoting Future Retail.
The FMCG major said these changes, effective May 1, will help continue its transformation into a faster, leaner and more agile company.
The just concluded Indian Retail and eRetail Congress witnessed participation of close to 100 speakers from noted retail brands, tech solution providers and payment enablers.