Kalatmak Spatial Systems to increase capacity by 40%
By Satarupa Chakraborty | December 18, 2018
The fixture company is also planning a new warehouse facility and get high-end machinery to tap the higher-end clients.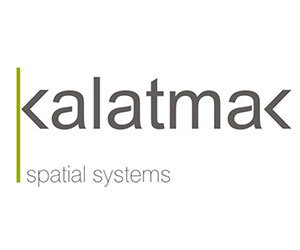 Karnataka-based retail fixture and furniture manufacturing company Kalatmak Spatial Systems is planning to increase its retail fixture capacity within less than a year. The company is also gearing up to get higher- end brands into its client list, companies who spend significantly in their debut stores. Kalatmak is also starting a new warehouse capacity to store their completed products and raw materials, which will save 30-35% on the facility space.
Rajesh Sharma, Director, Kalatmak Spatial System, told Retail4growth, "We are currently working with a huge number of mid-range brands and 25-30% of our projects consist of SISs and MBOs. Going forward, we would like to work with higher end brands who spend big on their standalone stores. Along with growing our residential furniture business, we will significantly increase our fixture facility. We are already in talks with some of the global leaders for machinery for better metalwork and wood finishes in retail fixtures. We will also look for fixture exports post the development."
Similar News
More than three decades ago, Ramesh Sharma, Managing Director, Kalatmak Spatial System, began his journey as a carpenter but his passion drove him to build an INR 25-crore furniture manufacturing firm. Retail4Growth finds out more.
With a plan to double up its overall facility space, Bangalore-based fixture manufacturing company Kalatmak plans to expand its metal fixture facility drastically