Kruti Promotions to bring 3D & LED in-store display solutions
By Satarupa Chakraborty | July 16, 2018
Kruti Promotions -3D Division has signed a joint venture with Europe-based, Noble Group to bring in the one-stop solution in 3D and LED display solutions space.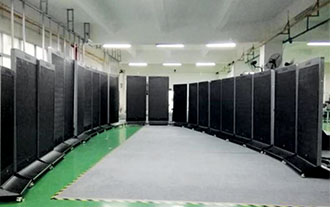 India is yet to catch up with latest LED display trends compared to developed markets such as the US, Europe, Malaysia, Thailand and Hong Kong. Sensing this potential and to bridge the gap, 3D Division of Kruti Promotions has signed a joint venture with Europe-based, Noble Group to bring in the one-stop solution in 3D and LED display solutions space.
Speaking to VM&RD, Pradeep Iyengar, CEO-3D Division, Kruti Promotions & Events Pvt Ltd-3D Division, said, "We want to change the landscape of Indian displays. Through the joint venture, we are introducing 3D Holograms, LED Posters and LED projections."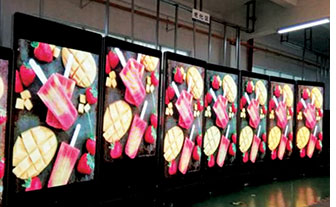 They plan to offer a plethora of solutions including standees, high quality LED displays such as portable LED signs for taxis (taxi top) and buses (track LED), digital LED poster and flexible LED module. It is a onestop shop in India which will provide solutions from basic 3D holograms to bringing LED Posters (standees), Transparent LED and normal LED displays, covering 4d/7d /9d. "We want to embark on highly advanced LED display technologies. We offer cloud-based technology that allows remote control functions. For instance, we can implement LED solutions for outdoor purposes such as weather reports, traffic updates and news capsules too,"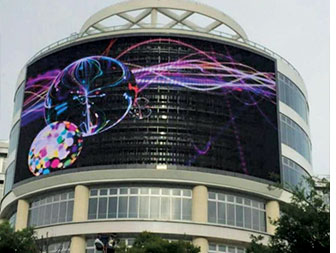 he informs. Apart from several functionalities, innovations and monetize aspects, Kruti's landscape solutions is geared up to enhance the beauty of cityscape.
There are a lot of misconceptions associated with the implementation of LED displays as it is believed a reason for distraction, affecting the traffic flow. "We need to open up and such mindset needs to be changed. Several MNC bigwigs use advanced LED displays abroad; however same companies in India are laid back with the outdated technologies. We can take the market to next level only when we offer the right solutions at the right price. To encapsulate on LED display innovations and to change the landscape of the country, we are in talks with concerned bureaucracy to take this ahead," insists Pradeep.
Kruti Promotions has product range catering to all segments—retail, lifestyle retail, malls, airports and superstores. Recently, Noble Group has introduced transparent LED that allows a see through and 3D screens that do not require 3D glasses. These latest innovations will be introduced in the Indian market soon. "Digital lampposts are very useful in the Indian context and we offer latest versions of IP65 and IP67 in this range. When we educate clients with all the technical details and provide right solution at a right price, this segment is only going to see lot of potential in the future," he sums up.