Lighting: The Suppliers' View
By Chanda Kumar | Vjmedia Works | August 28, 2013
The opening up of global trade, entry of global suppliers in India and the development of local manufacturing facilities have influenced a healthy double-digit growth per annum over the last five years of the Lighting Industry.Here's a look.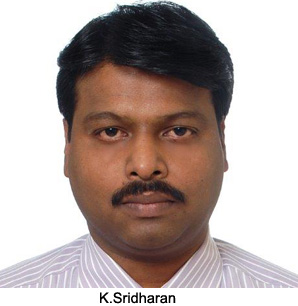 Lighting manufacturers are focusing on providing smart and energy efficient, cost-effective and aesthetically designedlighting solutions for the retail industry.
"The overall lighting industry saw a significant revival in the past year, with various sectors back in growth mode. Amongst them, the retail, realty and infrastructure sectors were the prominent ones. Our business was good registering an impressive 29% growth over the previous year," says K.Sridharan- Vice President-Marketing & Sales-Retail, Asian Retail Lighting.
Philips, which has 30% market share in the lighting sector, believes that the growth in the lighting industry is mainly driven by the rapid adoption of LED technology across both professional and home segment. "We are looking at expanding our retail reach beyond the current reach of over 1 million outlets. For Home Decorative Lighting, we have now about 85 Philips Light Lounges and over 1000 light shoppes in India," says Jitendra Agarwal, National Sales Manager, Professional Channel, Philips Lighting India.
Another leader in the domestic lighting industry, Wipro Lighting has increased market share in indoor lighting last yeardespite tough market conditions. "The company's clear focus is on innovation, design and technology. LEDs have been key area where a lot of work has happened last year and we have grown business in LEDs by 45%,"Shailesh Tokekar, Sales Controller - Retail Lighting, Wipro Lighting.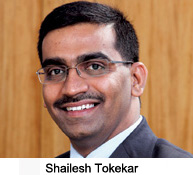 LED leads with reduced energy consumption, cost effectiveness, efficiency and environment-friendly lighting systems.
Giving all this and more, LED technology is gaining momentum and now reckoned as the future of lighting. "LED technology had a sluggish foot-hold due to its igh investment costs and also lack of standardization and understanding of the various associated aspects. This is somewhat stabilized now and most of the manufacturers are aligning to streamline the range and specifications. The brands are taking a lot of efforts in educating various aspects of LED technology to all the stake holders in the chain - including the end consumer. The latest in the lighting concept is optimizing on the electrical load per square foot while creating a balance in the lighting levels as well," explains K.Sridharan of Asian Retail.
According to Ansorg, LED technology is the decisive and dominant technical factor at the moment. The LED technology influences the lighting design concerning light characteristic. Concepts become even more contrasting. The influence of LED technology can also be seen in the shape of luminaires, where new and small shapes are possible.
Today, the industry is increasingly witnessing that customers are forthcoming in trying out new technologies that deliver on high energy savings. The market has also shown a distinct shift from the conventional light sources towards the new energy efficient light sources. "LED-based luminaires have already been introduced in a wide range of luminaires for retail applications and with each day the possibilities are increasing. On one side, LEDs consume very low energy and have long service life, while on the other hand with no mercury content, they are quite a green way of lighting," says Shailesh from Wipro.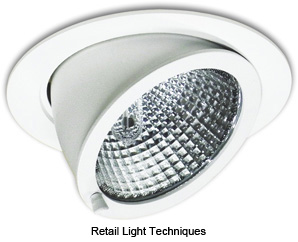 The hero in lighting technology today, LEDs, has improved in terms of efficiency (Lm/W), where high power and high light output LEDs are now available for applications such as retail which require higher illumination levels and designed aesthetically. Quality of light - colour consistency and Colour Rendering Index (CRI) from LEDs has also improved. New generation LEDs have better thermal performance characteristics and last longer.

Technology is calling the shots in the development of Lighting Systems and Products
With increased awareness about energy efficiency and cost savings with reference to capital as Well as operational cost, the concept lighting design for retail is created innovatively keeping in Mind all these factors, without compromising on the exceptional ambience which assists the Brand retain its customers. "With the advanced technology, the luminaires and the lamps used now are much more efficient and improved with respect to performance technically. Our development process is being carried out by specialists and experts in the industry. More than 50% of the company's revenue is being earmarked for R&D of new technology. The intent is match pace with the global players and competition," says Santosh Prasad, National - Head Retail, Focus Lighting& Fixtures.
"With significant investment in R&D, Wipro has strong in-house team which focuses on innovation, design and technology. Wipro's design team is focused on styling and has an eye for aesthetics. Our real strength lies in integrating the latest technology on lamp, reflector and control gear. Wipro is unique on its product offering by working closely with international designers which bring in domain expertise," comments Shailesh.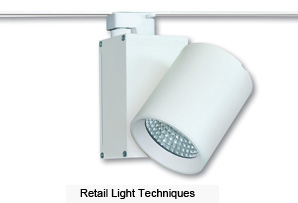 According to Asian Retail Lighting, one of the most important developments in LED fixtures is the measurement of lumen output. Speaking on the latest innovations in the industry K. Sridharan says, "A scientific methodology is created whereby the light output from an LED fixture, is looked at from human vision perspective and not merely lux meter measurements. This is a huge change and has a large impact in design and costing of lighting. The other change is towards improving the efficiency of the luminaires with advanced reflector technology, and a more sophisticated designing of the fixture unit. On the conventional lighting side, the emphasis is on achieving the same lighting level with reduced lamp wattages, through improvements in the fixture design and concepts."
Currently, Retail Light Techniques - RLT, has a full-fledged design unit for both applications and the products. On the product development front, the company uses various core inputs from technology partners, who are giants in their respective fields - viz. LEDs, Drivers or Heat-sinks on the LED domain, or lamps and ballasts on the conventional segment.
Giving significant importance for research and innovation, Philips India inaugurated its first design and development center for lighting in 2008 in Noida, which works on development of products and solutions which are more suitable for Indian operating conditions and standards. "One of the primary research areas for the Noida centre is to develop products that can tackle high voltage fluctuations, extreme weather conditions, power failures, etc. Some of the innovations from the centre include the first indigenously developed consumer LED bulb for India, the GreenLED LED lighting solution for offices, the GreenLine Smart LED street lighting solution and the first-of-its-kind street lighting solution that combines LED with solar energy to offer a solution with high payback," says Jitendra Agarwal.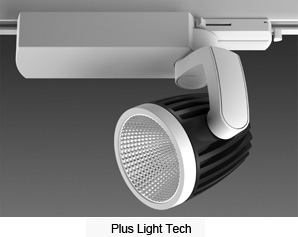 Venturing alone or joining hands?

According to Philips, retailers need lighting solutions that respect and enhance the nature of the products it sells. Therefore, it is essential that the lighting offers an array of solutions, from different shades of white, to color changing and ambient lighting. Retailers need solutions that are durable, easily controllable and simple to maintain, in order to ensure in-store operations run smoothly.
And to offer the best retail lighting systems and technology, Indian Lighting Manufacturers believe that they should partner with leading technology providers across the globe, while also focusing on product development in India too.
"It is not necessary that you reinvent the wheel all over, when partnerships/joint ventures help you get the technology available across the globe. At the same time, keeping in view of the long term growth and sustainability, it is important that Indian Lighting Manufacturers also invest significantly in developing the production and design capabilities. Simultaneously focus should also be in improving the knowledge and competency in applications and concepts," comments K. Sridharan from Asian Retail Lighting.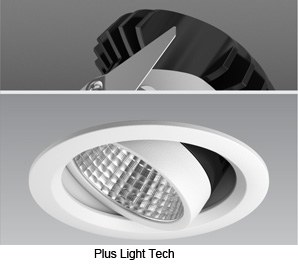 To offer the best to their customers, Philips believes in making the most of their local customer insights as well as global technology expertise at Philips R&D centers across the globe including India.
While Wipro believes that partnering with leading technology solution providers helps in shortening the product introduction cycle and offer industry leading innovation at market acceptable price points.
Giving more insight about partnership or joint ventures with leading global technology providers, Santosh from Focus Lighting says, "It depends on a company's preference and prerogative; we've been working with leading product designers globally which have made us stay at par with the global players. Things are definitely improving in India in terms of quality but we feel that we still have a way to go to match with the quality which the global players have been offering."
Lighting Mother Earth responsibly ….

Reducing energy consumption and offering energy efficient lighting systems is the mantra of most lighting manufacturers today. From developing energy saving light bulbs to using recyclable raw materials, the industry is muchfocused to reduce its impact on the environment.
Speaking more on the same, K Sridharan says, "We are closely associated with the IGBC (India Green Building Council) and continuously participate in various initiatives and drives towards environment sustainability. We have implemented various controls and measures in our factory and offices that are aligned towards environment protection guidelines, viz. usage and disposal of toxic or hazardous substances, energy conservation, recycling/reuse techniques, etc. Socially too, we extend our belief in environment protection. Our recent association with Infosys coinciding with World Environment day, where we had offered our LED lamps to their large number of employees, is an example."
Philips offers an extensive collection of energy saving light bulbs as compared to the traditional light bulbs, where the Philips CFLs use very little amount of mercury and are completely safe to use. "We offer a number of alternatives that help reduce both CO2 emissions and reduce the energy consumptions. All our products go through an EcoDesign process, which identifies its environmental impact in terms of energy efficiency, hazardous substances, take-back and recycling, weight and lifetime reliability. Philips' processes on Green Product sales are verified annually by an independent third party."
According to the industry, there is tremendous amount of interest for green products in the market today. "Customers are extremely open to new technologies that are green - be it using LED-based luminaires for primary lighting applications like our'IrisLED downlighters' that can easily replace conventional CFL-based luminaires in retail spaces while reducing energy consumption. Adding to this, there is also demand for'Green-by-design' luminaires which use recyclable and recycled materials in product development. For e.g., Wipro Lighting's Cres LED which is a 2ft by 2ft LED-based luminaire that contains 90% recyclable and 33% recycled materials," Shailesh explains.
A bright future

Armed with LED technology, the lighting manufacturers see significant growth and sustainability for this segment in the future. Meeting the precarious power situation in the country and easy on the environment, lighting companies believe that LEDs will revolutionize the Indian lighting landscape. According to Frost & Sullivan report, the Indian market for LED lighting is expected to grow to $400 million by 2015 (at a rate of 53 per cent per annum), making it one of the fastest growing sectors.With continuous development in LED-technology, the industry sees no reason why LEDs will not soon be used for almost all kinds of functional lighting applications.