Local brands platform Ten 10 Nimma Supermarket opens 2nd store in Bangalore
By Smita Sinha | April 29, 2019
The store, which stocks around 800 SKUs, brings leading Karnataka Cooperative brands like Nandini, Mysore Sandal, Safal, Campco and other local brands under one roof.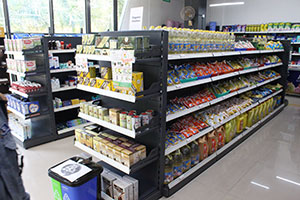 Bangalore-based Ten 10 Nimma Supermarket, which started its operation in 2018, has opened its second store in JP Nagar, South Bangalore. The supermarket, which opened its first store in Bangalore at the HSR Layout Layout area in 2018, has over 15-20 local Karnataka brands including Nandini, Mysore Sandal, Safal, Campco and other local brands and stocks around 800 SKUs.
The supermarket is owned by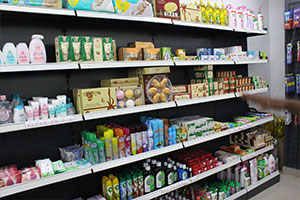 a Bangalore-based software development and product engineering services company Vikas Global Solutions. The software company ventured into retail two years ago with an e-commerce platform called e-diary, which also offer products from Karnataka Milk Federation, Karnataka Oil Federation and Karnataka Soaps & Detergents. In a bid to cater to diverse customer needs in a highly competitive market and curb
logistics cost, the company opened their first brick and mortar store in the HSR area of the city.
Talking about the idea behind this concept of store, Pradeep Suryavanshi, VP-Projects & Operations, Vikas Global Solutions said, "We ventured into retail two years ago with our e-commerce platform, called e-dairy and opened our first offline store in HSR. The model is positioned as 7-Eleven store concept. The idea is to bring all the distinctive local flavours of Karnataka to the mainstream, which none of the supermarkets offers currently."
He further added, "Though we started with online retail, I feel brick and mortar should be a part of the business cycle. In India, consumers are still looking for touch and feel before buying the products. Our model is a blend of both online and offline commerce. We are looking at ease of buying, ease of business operations and ease of product access on time."
The company is planning to open three more stores in Bangalore.
Read the detailed article on Ten 10 Nimma Supermarket in the May 2019 issue of Point-of-Purchase magazine.
Similar News
Lighting at the new SPAR outlet in Marina Mall, Chennai, is done by Chennai-based Rayline Lighting wherein each section of the store has a distinct pattern to draw in shoppers and provide visual guidance.