Looking to create world-class Indian brands: ITC
By Karan Choudhury | December 19, 2016
In 2015-16, ITC's total FMCG business had a consolidated revenue of Rs 28,409.83 crore in which cigarettes contributed Rs 18,685.98 crore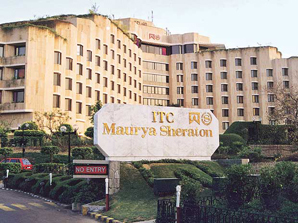 Having set a target of Rs 1 lakh crore revenue from its FMCG business by 2030, diversified ITC is looking to create "world-class Indian brands" by leveraging on its enterprise strengths.

Buoyed by the successful launches of brands such as Classmates, Sunfeast and Aashirvaad, which are now Rs 1,000 crore-Rs 3,000 crore labels, the company is looking to expand footprints in existing as well as new categories, such as fresh fruits, vegetables and sea foods businesses, to meet the "audacious" goal that it has set for itself.

"Our aspiration is to create world class Indian brands, and create intellectual assets for the nation," ITC Ltd Chief Operating Officer Sanjiv Puri said.

He said the firm has started working towards its goal.

Elaborating on how the firm plans to achieve its goal, Puri said: "To create these world-class brands, we are doing this in many segments,from personal care to foods, education, stationary to agarbatti, match sticks and dhoop battis.

"So, we are continuing to expand our footprints in the existing categories and we are also getting into new categories."

In 2015-16, ITC's total FMCG business had a consolidated revenue of Rs 28,409.83 crore in which cigarettes contributed Rs 18,685.98 crore and non-cigarettes at Rs 9,723.85 crore.

Last year the company had stated that it was aiming a revenue of Rs 1 lakh crore from its FMCG business for which it would invest around Rs 25,000 crore in the next few years.

Emphasising on the need to create homegrown mega brands, Puri said: "There is a growing amount of royalty that goes out of country. As consumption is increasing, so is the size of the FMCG basket and therefore the royalty is increasing."

He said ITC has a number of enterprise strengths that enable it to "compete and win in the FMCG space".

"We have a large agri business division, culinary experts from hotels and traditional strength of brand and marketing. We have large life sciences and technology division which has 350 patents at the moment, it has filed so far.

"It is these enterprise strength, we have leveraged to grow faster in FMCG. This is singular example globally of creating so many brands in a short span of time," Puri said.

In the existing categories today ITC has 25 mother brands, he added.

Stating that while the company has become number one in certain categories, in some it is number two or three, Puri reiterated that the goal for ITC is to be number one.

"We will get there by leveraging our enterprise strengths, by providing winning products based on science and technology and best in class consumer experience by providing most efficient in the supply chain," he added.

Betting big on the FMCG segment, Puri said there was a lot of headroom to grow considering limited penetration and lower per capita consumption.

At present, he said, "Unbranded segment is many times than the branded segment. With the improvement in the economy and consumers are preferring branded and premium products, which augurs well for the growth of FMCG sector."