Louis Philippe unveils its new retail design ID
By Satarupa Chakraborty | July 10, 2018
LP's new store design ID is quite different from their previous concept and uses fixtures with brass finishes, herringbone-patterned wooden flooring, cream-toned mannequins with facial expressions, while reducing the use of props and only using focus lights. Fixtures have been supplied by Elemental Fixtures and mannequins by Clone Mannequins.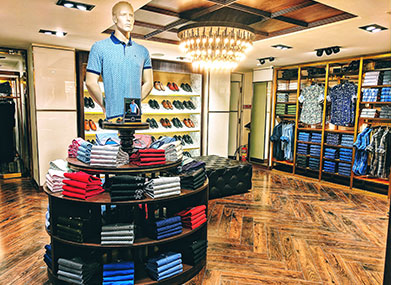 Menswear brand from Aditya Birla Fashion & Retail Ltd (ABFRL), Louis Philippe (LP) has recently unveiled their brand-new retail design concept towards a more premium and younger vibe. LP has already executed the design concept at three stores – one each in Delhi, Mumbai and Pune, while the upcoming stores will follow the same store design elements depending on locations, store sizes etc.
Supplied by Bangalore-based fixture manufacturing company Elemental Fixtures, the store fixtures are now metallic and brass finishes along with being modular with adjustable heights etc. The new concept has wooden flooring in herringbone pattern while the lighting has removed all ambient lighting and now has only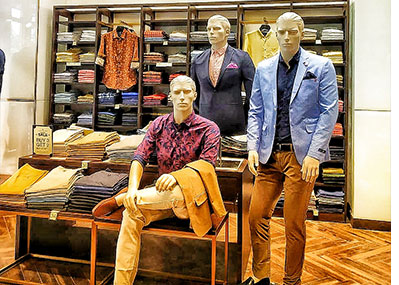 studio/focus lighting fixtures. Supplied by Clone Mannequins, the new set of mannequins are cream in colour and have facial expression, while LP used oval-faced mannequins earlier with no facial formations. The store concept has also reduced the use of props to allocate them only at a library unit, which is now part of the new design concept.