Macromedia installs Efi-Vutek GS3250LX Pro LED UV Printer catering to In-Store Graphics
By VJ Media Bureau | Vjmedia Works | October 27, 2016
The Efi-Vutek GS3250LX Pro system uses an advanced LED printing technology, printing on a 126″ wide hybrid bed, which can accommodate roll-fed or rigid substrates, with the best colour gamut in the industry for both indoor and outdoor applications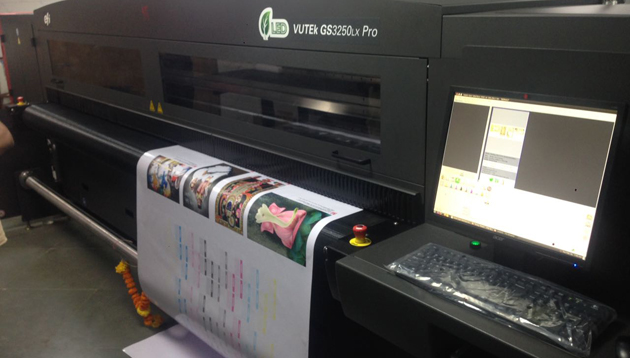 Arrow Digital recently has installed an Efi-Vutek GS3250LX Pro 3.2 Mtr 10 colour Hybrid LED coolcure UV high speed printer at Macromedia's facility in Hyderabad recently. Naresh Kumar Dasari, from Macromedia said, "With the New Efi-Vutek GS3250LX Pro we are increasing our portfolio and are assured of meeting customer deadlines with the latest green technology, with no compromise on quality. We are really fascinated with the quality and productivity of the printer. Moreover the LED feature enables us to use broad range of substrates."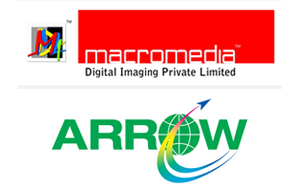 As per the spokesperson from Arrow Digital, "The Efi-Vutek GS3250LX Pro system uses an advanced LED printing technology, printing on a 126″ wide hybrid bed, which can accommodate roll-fed or rigid substrates, with the best colour gamut in the industry for both indoor and outdoor applications".

Naresh Kumar from Macromedia further adds, "The White ink opacity and three layer back-lit applications were amongst the many features that convinced us to finalize this platform." The Efi-Vutek GS3250 LX Pro is the Production Level LED Technology, which offers more applications and lowers the operating cost. With a long term LED cure there are no recurring lamp costs involved, air conditioning costs, power costs of curing and many other maintenance costs are reduced."

The Efi-Vutek GS3250LX Pro is a 3.2-meter wide flatbed and roll-to-roll UV printer with the high image quality of up to 1000 dpi, fastest production speeds up to 2400 ft2/hr. and with first-rate colour gamut. This printer extends the range of supported substrates while lowering operating costs and lead times. 8 colour plus two white, with a multi-layer white print capability and true grayscale technology allows to produce high definition point-of-purchase graphics. For High Productivity it is also Switchable to Fast-5 and handles rigid and sheeted media up to 126.5 in. (3.2 m) wide and up to 2 in. (5.08 cm) thick.