Myntra to have $100-mn in-house brands
By Shri Dada Gujar | August 05, 2015
Myntra, which went app-only in June, has a user base of 12 million, who spend an average of Rs 1,800 per transaction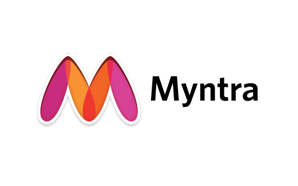 Myntra, India's largest app-only fashion store, expects in-house brands to generate annual revenues of $100 million (Rs 630 crore) each, as the firm is set to increase focus on building own brands that generate higher market share and margins. These brands, called private labels in industry parlance, include Roadster and Anouk, said Prasad Kompalli, head of e-commerce platform at Myntra Designs.
Myntra, owned by India's largest e-commerce marketplace Flipkart, earns a fifth of its revenue from 11 such brands across segments such as ethnic wear, casuals and work wear.
Myntra expects to reach $100-million annual revenue from these brands in four to five years, against the average 8-10 years that brands take in the offline channel.
The company does not disclose financials. "Our aim is not to earn margins from these categories," said Kompalli. "Our strategic goal is to build national level brands that can stand on their own. If we look at national level brands, they are very small." According to him, only a few are of sizeable scale. "We're going for that opportunity," he added.
Myntra, which went app-only in June, has a user base of 12 million who spend an average of Rs 1,800 per transaction. These customers, half of whom are from smaller towns, buy goods on an average 5.5 times a year. Myntra witnesses 1.5 million downloads of its app every month.
India's 160-million smartphone users offer an opportunity for businesses such as Myntra, Flipkart and Ola Cabs to engage their customers on mobile apps. These firms tap into the data from users' transaction to customise offers and deals for these consumers.
Myntra, which sells about 200,000 products of 1,000 Indian and foreign brands, is increasing its homegrown brands on the channel. It owns Roadster, Dressberry, Anouk (ethnic range for women), Mast & Harbour, Kook N Keech, Yellow Kite (for kids), Invictus, and HRX (a brand it jointly launched with Hrithik Roshan) and the premium brand Wrogm with Indian cricket star Virat Kohli. Analysts say the focus on building brands is an untapped opportunity in e-commerce in India. Myntra should focus on a mix of right products, communicate the brand and offer it at the right price, they add.
"For any brand, the hurdle is to how to make yourself known to the customer. As far as Myntra is concerned, they have the platform and a huge amount of customers. If the brands get assistance on these lines, there's no reason why they won't succeed in building brands worth $100 million each," said Arvind Singhal, chairman of Technopak, a retail advisory firm.
"So, Myntra's role here is not as a retailer but a brand house."