New Normal : 'Jewellery retail will change for the better' : Chaitanya V Cotha
By Retail4Growth Team | May 29, 2020
In an exclusive interview with Retail4Growth, Chaitanya V Cotha, Executive Director, C. Krishniah Chetty Group Of Jewellers talks about importance of virtual jewellery experience in the new normal, key emerging trends & what jewellers need to look at post covid-19 era.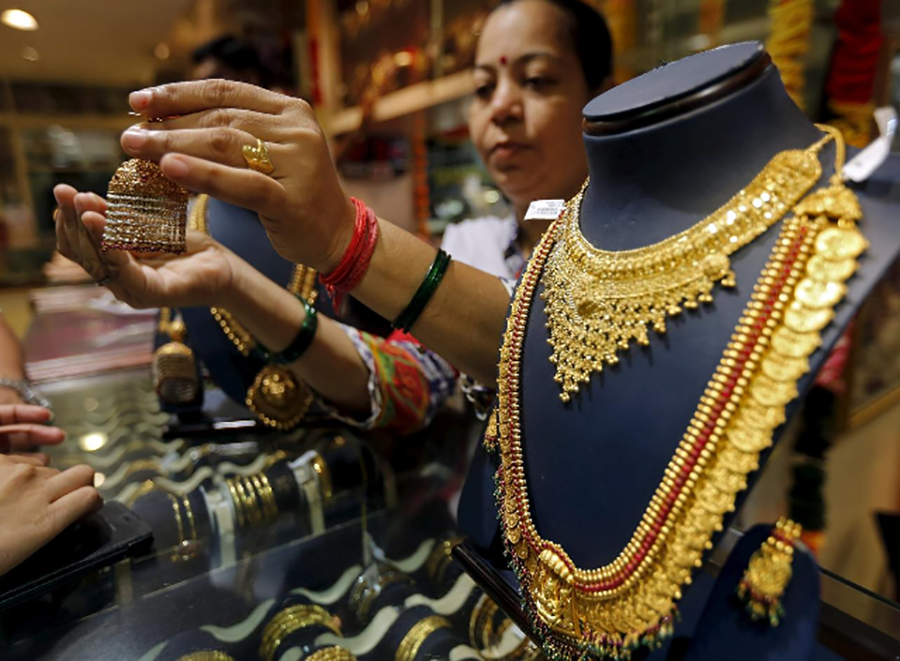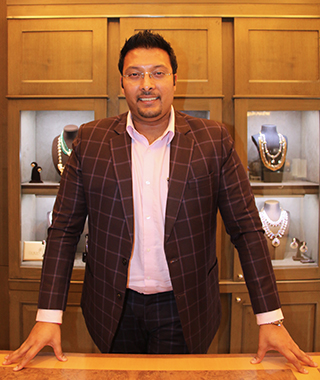 How has the pandemic changed your outlook?
The pandemic is not a time to fret or worry, but consolidate for the future. It is just another market disruption that happens every decade or so. It has forced us to take a step back and go back to the basics. Consequently, businesses must plan the use of their reserves very cautiously to ensure the outcome is beneficial to all stakeholders. The challenges are manifold when it's a low margin sector where profits are low.

What has been the biggest lesson for you from this crisis?
This pandemic wrought upon us by the Coronavirus or COVID 19 has created unique conditions for us. Gratitude is something that keeps coming up as today we must be thankful for what we have. Our teams work tirelessly from home to ensure our customers are always taken care of. As an industry, we must focus on optimizing the outcomes in every area. Moreover, the pandemic has emboldened us to think out-of-the-box and look at ways to ensure seamless shopping by integrating online and virtual platforms, along with the offline to make shopping a breeze.
How do you see consumer demand for jewellery changing now?
In the short term, I feel people would be a little philosophical and begin looking at less luxurious goods that will enable them to spread their purchases across the year. We could see a greater focus on people looking to satisfy their needs rather than their wants. People would be looking at designs, fashion and styles. Hence there is potential for higher jewellery demand. Apart from our online sales, we have www.ckcjewellers.com up and running 24/7. You can find and buy almost anything from silver, gold, and diamonds.

Will the importance of gold as an asset class change now?
Gold has historically been considered a haven. So, gold would only gain its importance as an asset class. Gold will always be strong in the long run. We have introduced a new program called Paper Gold where you can buy gold from your home. This was made because of our existing customers and new customers will have a safe option to invest. Details of this program are available on the website.

Do you expect any change in people's jewellery buying behaviour, post-COVID-19?
Due to the pandemic, the spending habits of people will change to more specific and no window shopping. We will continue to see need-based buying in the short run, like when there is a function in the family, festivals, special occasions, families will buy jewellery no matter what the conditions are.
Can online-to-offline take hold in the jewellery business? Why?
Buyers can get an in-store experience through video calls on CKCLIVE, allowing customers a seamless video-call-based buying experience. Once a potential buyer has chosen the pieces of jewellery, the selected products are taken to the buyer's house where she tries them on and decides. Taking this one step further, we will soon have a virtual try-on with 3D images so the customers can have a close feel. Buyers will slowly adapt to virtualized experience. Some people think that the ambiance too gives them the pleasure of buying jewellery, so once the ambiance is created online and personalized service offered, customers are bound to enjoy the new virtual experience.

What could happen to the online business once things settle down?
While e-commerce has introduced Indians to the convenience of shopping from our couches at home, having even gone up to buying electronic goods in India, to even ordering cars online as in the US, it would take time, but will eventually become mainstream just as grocery shopping and food ordering. Online buying of jewellery in India will be led by millennials and tech adopters who are in large numbers. Women always like to try various designs and usually decide after consulting their female relatives and friends to buy jewellery. This is where our virtual try-on will come to play.

Will people be wary of visiting the stores now?
Customers will prefer to go to well-reputed stores that are known for a clean space. Our showrooms will continue to adhere to strict sanitization guidelines as per the internal advisory that we have created with the help of many health specialists. Customers can rest assured that we are taking all necessary steps to keep as safe an environment as we can. Our detailed advisory was made in view of public interest. Please do look and adapt to your businesses.
How do you see your retail business changing with the changes forced upon by the pandemic?
Retail business will change for the better. There will be more technology used to help shopping and make faster purchases. Jewellery business is directly proportional to the disposable incomes of people. People may want to hedge gold to protect their money. This is where programs such as Paper GoldTM will be in demand. This is a unique initiative that has the stamp of Signature Rate Protection Plan. The advantage of this program Paper GoldTM is that the customer always benefits from a gold rate fluctuation, and the better price is protected. Currently running till the end of June, a customer can have dual option: sell the Paper GoldTM back to C Krishniah Chetty Group Of Jewellers for the investment made or opt for jewellery.