Paragon forays into lifestyle segment, launches EEKEN for trendy millennials
By Mohit Manghani | December 26, 2019
EEKEN, a name that comes from the middle of the 'weekend', will focus on shoes - Lifestyle, canvas and athleisure; sandals & flip-flop segments.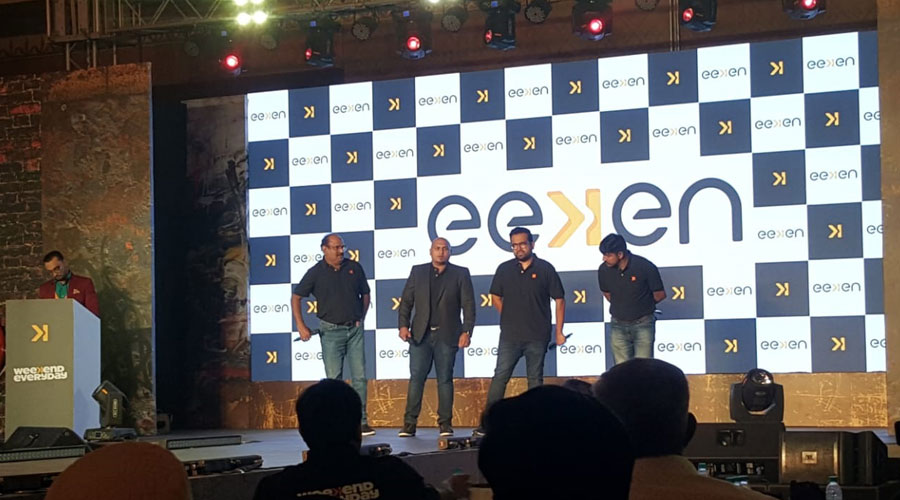 Paragon Footwear, the pioneer Indian footwear company, announced its foray into athleisure and lifestyle segment with the launch and unveiling of a new brand, EEKEN. Brand EEKEN will cater to the young, fun and active Gen Z audience by offering a range of lifestyle sneakers that are accessible, durable and attuned to 'weekend life'. EEKEN, a name that comes from the middle of the 'weekend', will focus on shoes (Lifestyle, Canvas and Athleisure); Sandals & Flip-flop segments which are designed in London UK and made in India.
Speaking on the launch, Sachin Joseph, EVP Marketing, EEKEN & Information Technology, Paragon Footwear, said, "India is the fastest-growing market for athleisure and sportswear. We are thrilled to bring our top of the line offering to our loyal consumer who are young, ambitious and always on the move. The EEKEN range will please discerning audience across age groups. Paragon is renowned for quality, durability and value for money amongst its consumer. With EEKEN we will push the envelope for design and style in athleisure and lifestyle segment. EEKEN products will be designed in London and to suit the taste of fashion-conscious men and women."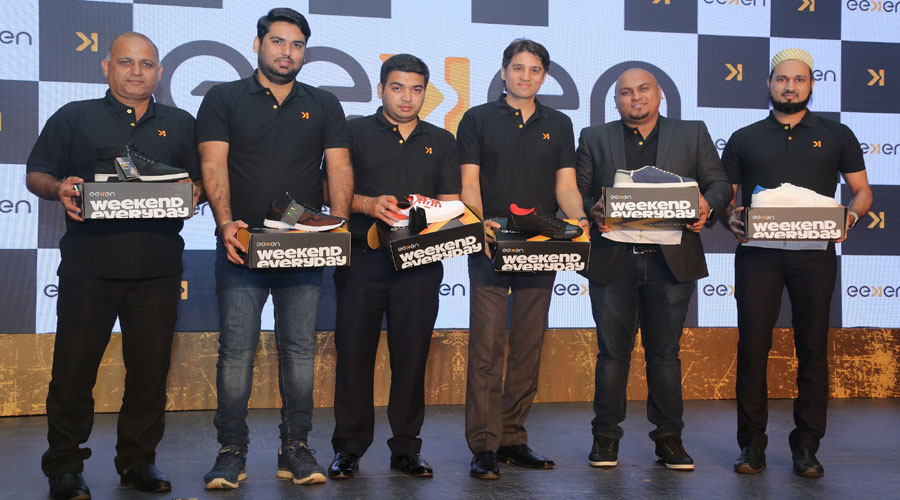 The EEKEN range will have over 80 unique shoe designs in the first phase. Over the next quarter, the consumers will have the option of picking from open footwear including flip-flops and sandals. The price range of the segment is from Rs. 999/- to Rs. 2999/-.
"Maharashtra is the largest market for us. In fact, 40% of our turnover, for Maharashtra, comes from Mumbai. This prompted us to launch the product first in Maharashtra markets and then we plan to expand to different cities. We are coming up with 80 designs to suit the aspirations and needs of 18-25 years age group across middle-class income household. Our offering is designed to please," said Joseph Zachariah- Director Sales & Marketing, Paragon Footwear at the conference.
During the first phase of EEKEN launch, the company will enter markets like Mumbai, Pune, Nagpur, Nasik, Ahmedabad, Hyderabad & Bangalore and the second phase expansion will cover other metros and cosmopolitan cities throughout the country. Paragon Footwear's key strength is it's widely spread dealer and distributor network. The company boasts of brand presence through 2.5 Lakh retailers nationwide.