POP Industry : 'Time to pause, reset and repurpose?'
By Retail4Growth Team | April 30, 2020
A few leading POP industry players came together to exchange notes and share thoughts on the collective need to pause, reset and repurpose business at the interactive online session 'Way forward for the POP Industry' organized by www.retail4growth.com of VJ Media Works.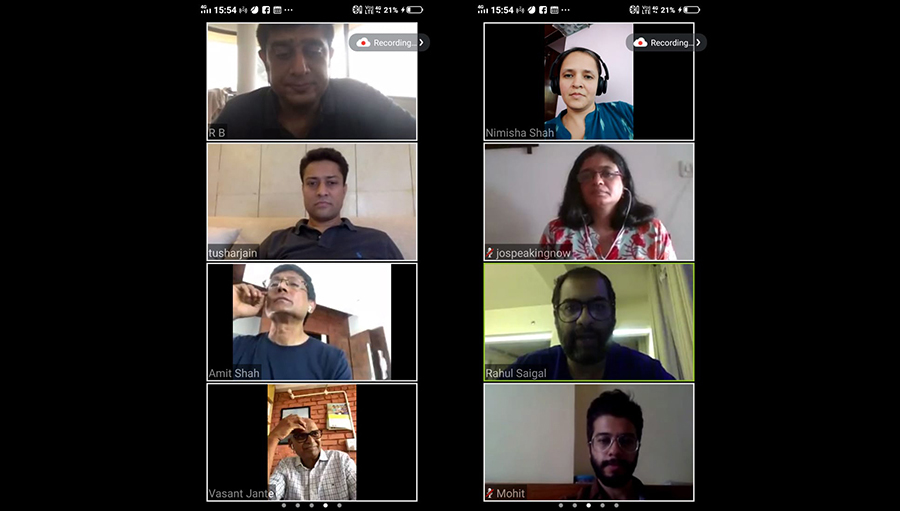 The discussion was moderated by Rahul Saigal, Founder and CEO, Friday & Theo along with Vasant Jante, Editor and Publisher, VJ Media Works.
Participants at the interactive session included Ragesh Bhatia, Director - Renam Retail, Amit Shah, Managing Director, Spectrum Scan and Tushar Jain Founder, AEI India.
Speakers emphasized on the need to radically relook cost structures, repurpose existing resources and adapt to linear business models as we get set for a post pandemic new normal.
A few key questions that came up included:
Is it time to take a step back and rethink resources?
Time to go leaner, reduce wastage, make traditional overheads come down and get more efficient?
Time to go leaner in design and fabrication of products too?
Time to gear up to become a competetive alternative to China as a source of supply and manufacturing base?
Will the current global sentiment to look beyond China continue well into the longer future supported by trade pact changes?
Is there a need for an active body to represent industry interests and raise the profile of the industry?
Well, there was consensus that as we usher in times of big certainties and fluidity, it's time we considered coming together as a collective industry body. To put in a nutshell these were the takeaways from the session:
A collective industry body or association is need of the hour, but it needs transparency, mutual trust and partnership
Need to increase the stature of the POS design and manufacturing industry
Time to redefine the industry eco-system
Need for the industry to come together on a common platfrom more often to share and exchange ideas