POPAI OMA Awards 2018 now open for entries!!
By Nabamita Chatterjee | December 22, 2017
The esteemed POPAI OMA Awards identifies innovative, engaging, and effective displays at retail. To be held on 22nd February, 2018 at In-Store Asia 2018 in Mumbai, the award ceremony calls for nominations in the marketing and retail display solutions for a diverse range of categories.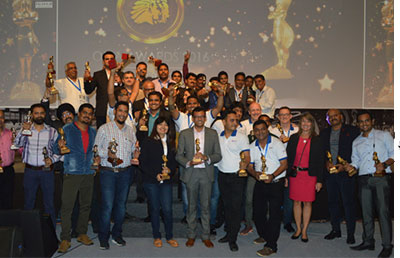 Point of Purchase Advertising International (POPAI) India, the global association for marketing-at-retail, represents OMA Awards which is a premium award show recognising the most innovative and effective in-store and point of purchase displays. The 7th Edition of OMA awards is going to be held soon on 22nd February, 2018 at In-Store Asia 2018 in Mumbai at the Bombay Exhibition Centre which honours bigwigs from marketing & retail industry. The association started with 100 entries, but this year OMA Awards 2018 is expecting 200-300 entries in the different categories of the awards, which includes –
Food, Confectionery & Ice Creams
Beverages
Health Care & Home Care
Personal Care
Alcoholic Beverages, Tobacco & Allied products
Lifestyle, Cosmetics, Fragrances
Household & Electronics and Software
Entertainment, Media & Toys
Services
Innovation & Technology
Best Retail Activation
Go Green Awards
Display of the Year
POPAI OMA Awards 2017-18 will recognize the excellent displays that set the merchandising and design precedents of today. The award ceremony calls for entries and for more information contact – info@popai.in
The POPAI India Board Members include - Ragesh Bhatia – Chairman, Amit De – Director, Sairam Thiagaraja – Treasurer, Nabeel Khan - Board Member and Vasant Jante - Honorary Director