POPxo opens first standalone outlet at Select Citywalk, Delhi
By Retail4Growth Team | May 29, 2019
The omnichannel retailer plans to open four more outlets across malls in the coming quarter.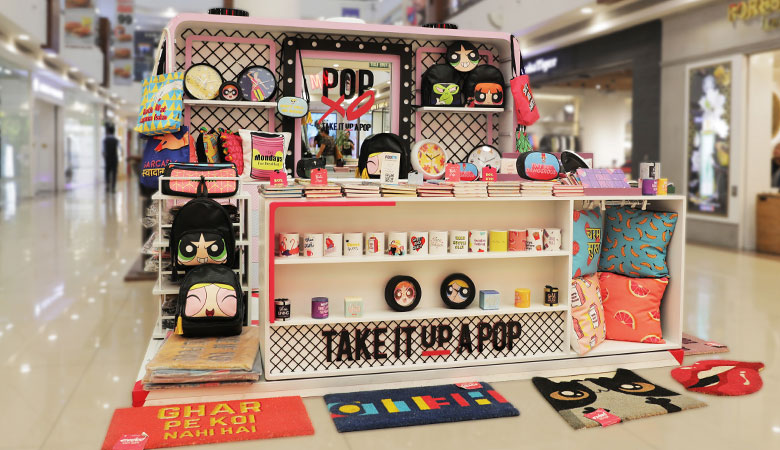 POPxo, positioned as India's largest digital community for millennial women, marks entry into offline retailing by opening its first standalone outlet at Select Citywalk mall in Delhi. The company plans to open four more such spaces across malls in the coming quarter and will retail its private label and licensed merchandise. With the introduction of POPxo Shop the company is solidifying its position as a Content-Community-Commerce platform.
Armed with the data insight that millennial women are looking to buy well-designed products that express their personality, POPxo launched its private e-commerce label last year. It sells lifestyle products designed and produced in house by the POPxo team.
On the launch opening of the first shop Priyanka Gill, Founder & CEO, Luxeva Limited said, "We are excited to open our first physical retail space at Select CITYWALK. Producing private label merchandise is a natural progression for us as a content company. We use data and inputs from our most popular articles, videos and social memes to design products that millennial love. These products are then sold online via content to our existing user-base of millions of women. Now, with the new launch they will be sold offline as well."
Similar News
Located at Shahpur Jat, the experiential lounge also features a cafe named Shahpur Jat Cafe
The brand will concentrate on major metros and tier 1 cities during the initial phase of growth.
This is the Singapore based fashion footwear and accessories brand's 4th store in the country and is located at Seawoods Grand Central Mall, Navi Mumbai.