ReCast Technologies launches 'Mallstreet' platform, aims to bring retail shops online
By Retail4Growth Team | September 16, 2020
Bengaluru-based startup brings popular stores to consumer homes via Live Video and aims to re-create the buzz of in-store shopping
ReCast Technologies, a Bengaluru-based start-up dedicated to the digital enablement of brick and mortar retail stores, launched an innovative platform "MallStreet" for Remote Live Video Shopping. Available as a browser-based web-app, MallStreet combines the sensory & social gratification of in-store shopping at one's favourite stores, with the convenience of e-commerce & the emergent need for social distancing and reduced contact interactions.
It aims to boost the flagging footfall in Bengaluru's stores and malls with the introduction of "virtual footfalls"- remotely located shoppers enjoying the actual in-store, interactive experience.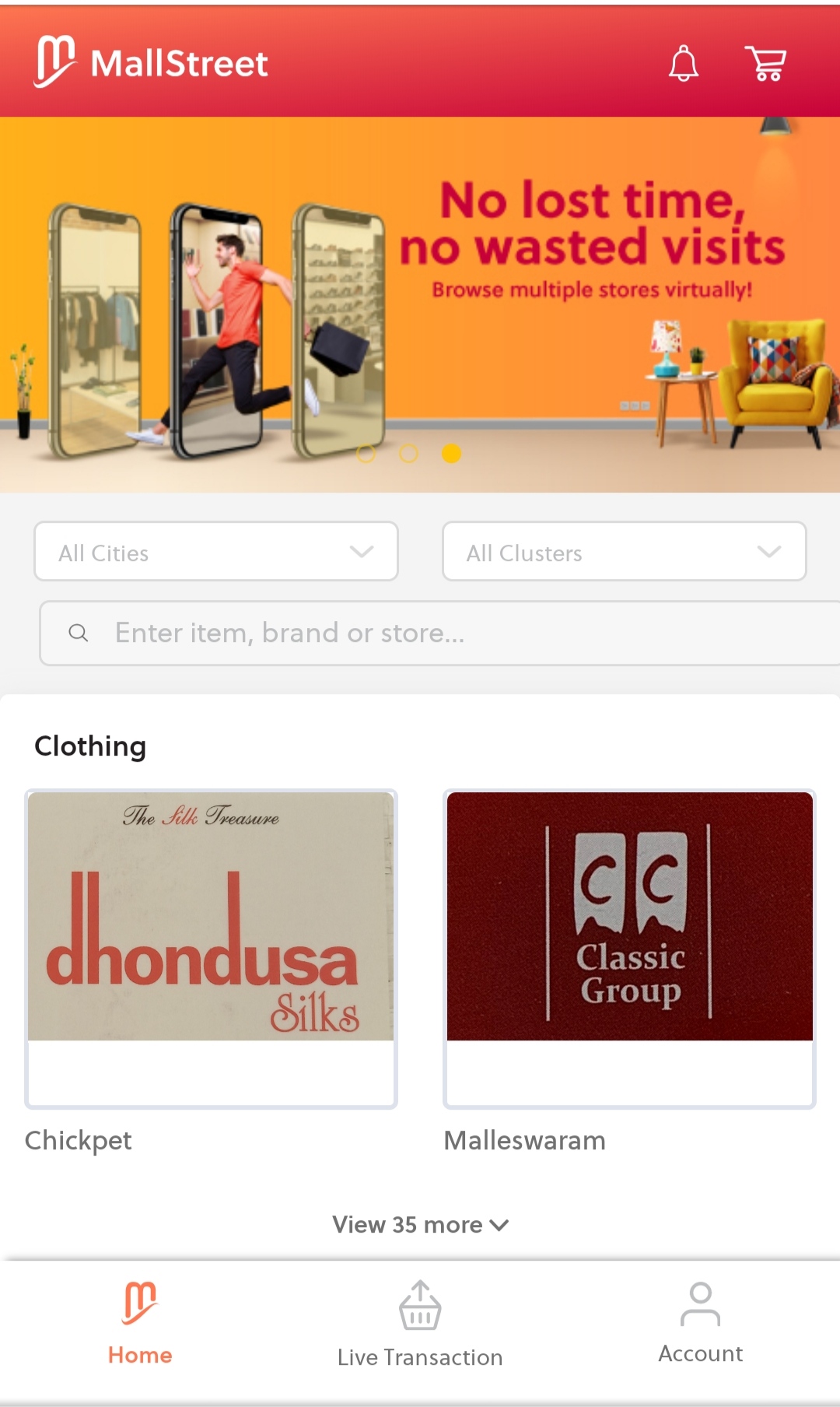 "We are offering a digital infrastructure service to brick & mortar stores that will rekindle the concept of "House of Store"- of transforming them into a digital entity, without denuding them of their identity as an established and household name", Jayesh Chakravarthi, Co-founder & CEO, ReCast Technology
MallStreet houses prominent stores across diverse categories – apparel, furniture, furnishing, appliances, home décor, electronics, jewellery, beauty & cosmetics, sports, bags & footwear among others, thereby allowing shoppers to choose from a wide array of reputed stores available on the platform.
"The tri-factor of improving smartphone price to performance, reducing cost of compute through Cloud and faster network through 5G technologies will establish Live Video shopping as another convenient channel of shopping for consumers", Prasad Hebbar, Co-founder & CTO, ReCast Technology
More than 200 stores across Bengaluru have already signed-up for the MallStreet software-as-a-service (SaaS) platform. The company aims to on-board 3000 stores in Bengaluru by March 2021.
Recognizing the urgent need to revive footfall, especially with the approaching festival season, ReCast is offering the platform free of charge to all retailers through this period.