Retail Leadership Summit 2020: Digitisation, Personalisation & Sustainability will shape the Future of Retail
By Mohit Manghani | February 27, 2020
The two-day conference with a theme 'Retail in India: What's Next', saw the presence of prominent Retail industry honchos who deliberated on the future of the retail industry in India.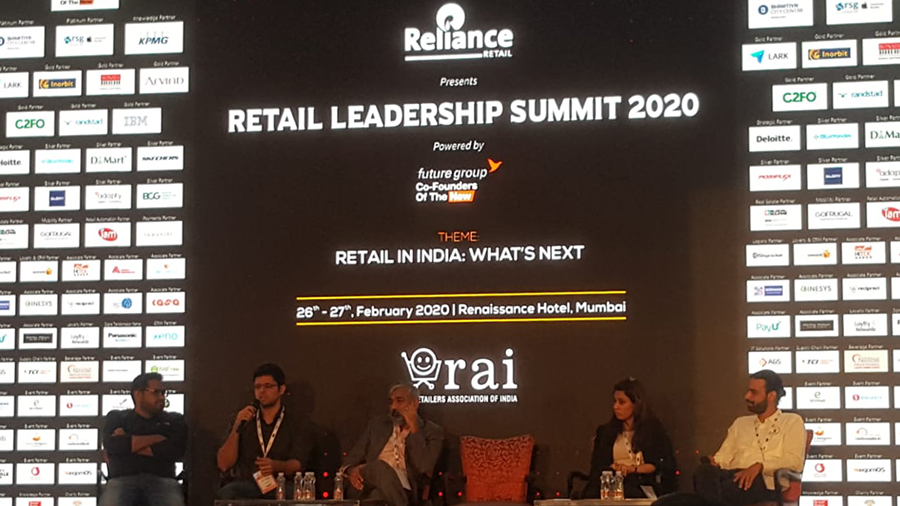 The Retail Leadership Summit 2020 brought together Indian Retail Industry stalwarts and who's who of retail for a two-day event at the Hotel Renaissance Convention Centre, Powai, Mumbai. The event organized by the Retailers Association of India saw encouraging participation from retail experts who were engaged in an electric exchange of ideas on issues that matter. The 2020 edition of Retail Leadership Summit is presented by Reliance Retail and powered by Future Group.
Day 1 of the Summit saw the participation from leaders like BS Nagesh of Shoppers Stop & TRRAIN, Janne Einola of H&M, Ramanathan Hariharan of Landmark Group, Rajesh Jain of Lacoste India, Rajiv Nair of Kaya Ltd., J. Suresh of Arvind Lifestyle Brands Ltd. and Jamshed S. Daboo - Trent Hypermarket.
The tone of the summit was set by a special address by Ashwin Khasgiwala, Chief Operations Controller, Reliance Retail Ltd. & Director, Reliance Brands Ltd. All the discussions and the deliberations of the day revolved around the central theme—Retail in India: What's Next.
Speaking about the theme of the RAI Retail Leadership Summit 2019 (RLS 2019), Kumar Rajagopalan, Chief Executive Officer, Retailers Association of India, said, "For retail businesses, the last five years were about adapting to the changes and preparing for 2020 and as 2020 arrives, it's time to revisit goals and envisage what lies ahead. As the consumers' relationship with a store and a brand continues to change, it's time to deliberate on the possibilities and recalibrate plans."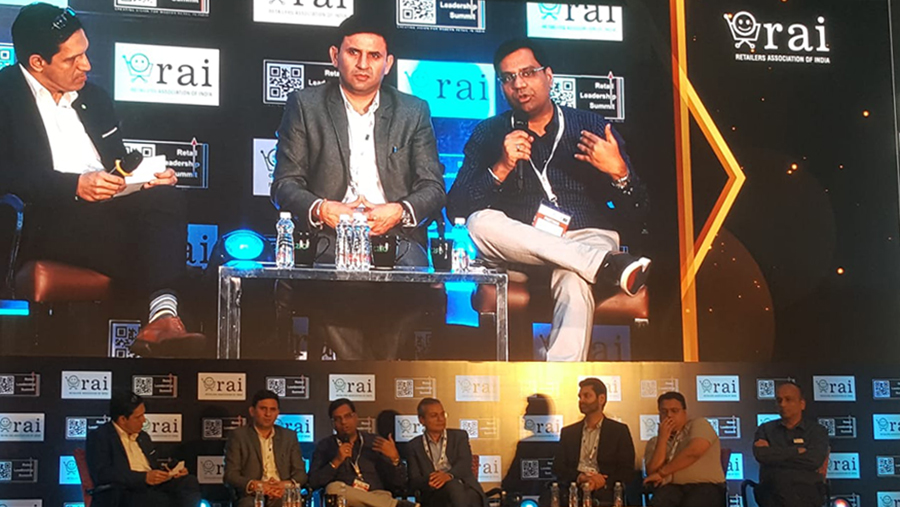 Janne Einola, Country Manager, H&M India, said, "We're seeing consumer trends shifting to a personalised and experiential model. Customers are looking for relevant content. It isn't just about reaching the masses anymore. In the future, you will have to talk to individuals. With both consumers and companies taking equal responsibility, sustainability will be a lot more important which will encourage renting and swapping of garments."
Deliberating on the future of shopping centres, Rajneesh Mahajan, CEO, Inorbit Malls, commented, "The future of shopping is not just shopping but the experience. We plan to create social spaces that encourage people to interact, engage in meaningful experiences and drive community action."
A panel by disruptive entrepreneurs in QSRs including Sagar Daryani of Wow! Momo, Raghav Verma of Chaayos, Alisha Agarwal of The Belgian Waffle, Amuleek Bijral of Chai Point, and Kabir Jeet Singh of Burger Singh served as some special food for thought to the participants. Alisha emphasized on the importance of matching consistency with scale as QSR needs scalability to be successful.
The day also included an eclectic panel discussing 'Unified Commerce: The Next Generation of Retail', which included Amrish Kumar of Ritu Kumar, Manish Kapoor of Pepe Jeans, Rajesh Jain of Lacoste India and Rajiv Nair of Kaya Ltd., among others.
Other discussions included topics such as 'Digital Transformation: Best Practices & Success Mantras', 'Retail Footprint Optimization: What Works', 'Decoding the Indian Consumption Mystery', 'One Size Doesn't Fit All: Making Personalization Work'.
The day came to a close with the felicitation of the crème de la crème of the retail industry with India's Retail Champions Award and the Retail Start-up Awards—both evaluated by eminent personalities from the industry as the Jury.