Retail stalwarts deliberate new methods of doing business in the next normal
By Retail4Growth Team | March 01, 2021
During the 15th edition of RAI's Retail Leadership Summit (RLS) 2021, retail leaders from India and abroad deliberated ways to go from revival to thriving mode.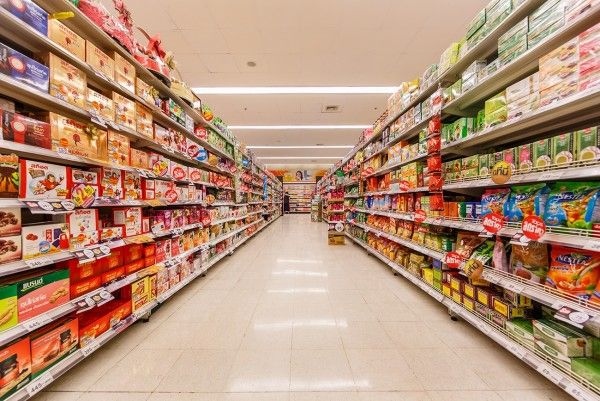 The Indian Retail industry was impacted greatly due to the pandemic and is calling for unconventional solutions and government support to be back on its feet. At this juncture, all efforts are required to boost the local economy to help the survival of the retail and restaurant sectors, thus saving millions of jobs. During the 15th edition of RAI's Retail Leadership Summit (RLS) 2021, retail leaders from India and abroad deliberated ways to go from revival to thriving mode.
During the opening speech at the RLS 2021, Kumar Rajagopalan, CEO, Retailers Association of India (RAI), said "The year 2020 is a testimony to the resilience of the Indian Retail industry and its capability of innovating on various levels under tough situations. RAI is very proud of Indian retailers and the retail workforce, who ensured that during the lockdown consumers were not left wandering to meet their needs for daily essentials. We are grateful to the central and states Governments and local Authorities who supported the industry in various ways so that we were able to serve the customers. The pandemic also emphasized the importance of 'Phygital' retail by retailers and accelerated its adoption. The digital transformation that the industry has undergone during the pandemic has been revolutionary than evolutionary."
The highlight of the first day at RLS 2021 was the Keynote Address by the Guest of Honour Sri Jayesh Ranjan, IAS, Hon. Principal Secretary, Department of Industries & Commerce, Information Technology, Electronics & Communication, Government of Telangana, congratulated the Retailers Association of India (RAI) for managing the pandemic situation with fortitude and showing organizational excellence in how one escalates and follow ups on industry concerns. In his address he said, "Never before has the importance of retail been realized like today. When countries, societies and economies are rebuilding themselves one of the biggest concerns at least for the Governments at all levels is how will they bring back jobs that were lost in the Manufacturing sector or the service sectors and other sectors. There is a lot of hope and optimism about retail."
In his address, Sri Jayesh Ranjan also expressed that the Telangana State Government would like to work with Retailers Association of India for some retail focused initiatives, which the state government is looking at implementing in the near future like the Rural Marts, accelerating Digital Transformation of small stores/kiranas, and Design Strategies for transforming retail experience in the state.
The second day of RLS 2021, had the honour of having Shri Anil Agrawal, Joint Secretary, Department for Promotion of Industry and Internal Trade, Ministry of Commerce, Government of India, as the Chief Guest of the day.
The summit saw participation of about 150 Indian and International retail leaders such as C.K. Venkataraman, MD, Titan Company Ltd.; Damodar Mall, CEO - Grocery Retail, Reliance Retail Ltd., Devendra Chawla, MD & CEO, Spencer's Retail Ltd.; Hari Menon, Co-founder & CEO, BigBasket.com; Kulin Lalbhai, Executive Director, Arvind Ltd.; Lalit Agarwal, CMD, V-Mart Retail Ltd.; Luca Cassetti, Secretary General - Ecommerce Europe, The European Digital Commerce Association; Peter Betzel, CEO, Ikea India Pvt. Ltd.; Pratik Pota, CEO, Jubilant Foodworks Ltd.; Pushkaraj Shenai, CEO, Lakme Lever; Rahul Mehta, MD, 109F | Fusion Beats | Oxygen, (Creative Garments Pvt. Ltd.); President, CMAI (Clothing Manufacturers Association of India); Rajiv Nair, CEO, Kaya Ltd.; Ramanathan Hariharan, Group Director & Board Member, Landmark Group; Sanjeev Mohanty, MD - South Asia, Middle East & North Africa, Levi Strauss & Co.; Vishak Kumar, CEO, Madura Fashion & Lifestyle (MF&L), Aditya Birla Fashion and Retail Ltd. (ABFRL); Venu Nair, MD & CEO, Shoppers Stop Limited; among many others.