Rs 9k cr raked in by e-commerce firms during festive season sale: RedSeer
By Alnoor Peermohamed | September 26, 2017
Flipkart group accounted for 58% of gross merchandise value, while Amazon had a 26% share during the festive season sale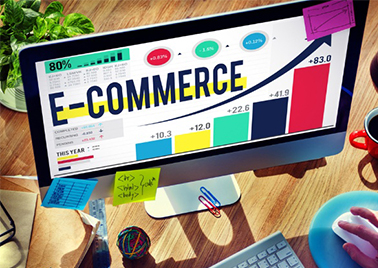 Country's burgeoning online shopping market topped Rs 9,000 crore (approx $1.5 billion) in sales during the five-day period that ended September 24 on account of the huge deals and discounts offered by leading e-commerce marketplaces.
Online sales grew by over 40 per cent when compared to the $1.05 billion generated during the festive sale days in 2016 or more than doubled when compared to the 2015 edition.
According to data from market analyst RedSeer Consulting, the Flipkart Group dominated this year's sale with a gross merchandise value of Rs 5,200 crore, helping it corner 58 per cent of the online retail market. Rival Amazon on the other hand had less than half that with 26 per cent.
"Driven by their sharp advertising, robust offers and flawless execution, e-tailers have managed to largely match their pre-sales expectations and deliver the biggest sale period ever for e-tailing industry," said Anil Kumar, CEO of RedSeer Consulting.
While Flipkart managed to grow its market share from 50 per cent last year to 58 per cent this year, Amazon saw a dip in its share from 32 per cent to 26 per cent. Other retailers, including Snapdeal, Paytm Mall and Shopclues made up for the remainder 16 per cent of sales during the five day period.
RedSeer said the success of this year's festive sales came on the back of higher awareness by consumers, great offers and discounts and better delivery experiences. The analyst states that Flipkart had a 92 per cent brand recall among consumers prior to the 2017 festive sales period, helping it deliver a huge blow to Amazon.
It was during its Big Billion Days sale last year that Flipkart was able to kickstart its stalled growth engine and maintain its lead over a much faster growing Amazon. This year, armed with a war chest of $4 billion, the company has clawed back some of the market from its biggest rival.
In an interview with Business Standard, Kalyan Krishnamurthy, CEO of Flipkart, said that the company had figured out a way to grow without burning money.
"What we have been able to do in the last year is find a very good way to expand the market, get into new product constructs, innovate, all without actually burning money. We will not just start spending money in an irresponsible way, we are very clear about that," said Krishnamurthy.
RedSeer clarified that its estimates on India's e-commerce market were done using an integrated research approach where it surveyed over 9,000 customers, 1,000 sellers and through its tie up with online deals websites was able to gather over 100,000 data points.