Scullers introduces Chinos exchange campaign to increase footfalls
By Nabamita Chatterjee | 2 | April 22, 2017
With this initiative the brand is also focussing at getting more footfalls in their physical retail stores at Scullers EBO's and Central Malls across the country.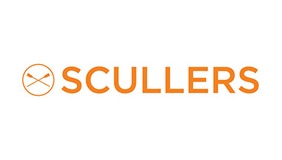 Scullers, the flagship brand from the house of Future Lifestyle Fashions, known for its chinos is celebrating #ScullersChinosForIndia, an initiative to dress India in chinos from 22nd April to 24th April, 2017 at Scullers exclusive stores and Central Malls, across the country. Through this campaign Scullers invites chino users to give their old trousers for a brand new pair of Cuban Chinos at just Rs.999. Scullers has tied up with Goonj a reputed NGO that will receive the old trousers collected through this initiative and will further distribute them to the people in need.
Commenting on this initiative Sangeet Kishore, Sr. Brand Manager Scullers says, "Scullers was the first brand to bring chinos to India, and since then the brand has been enjoying a leadership position by introducing many firsts in chino category such as 'Air Chinos, Dust Free Chino, Crush free Chino etc' and the latest offering from the brand is Cuban Chinos. The Spring Summer 2017 collection from Scullers is inspired by the iconic sights and sounds of Cuba. The collection showcases styles and designs inspired by the colourful architecture, vintage cars and vibrant tropical lifestyle of the Cuban seaside. Through #ScullersChinosForIndia campaign we are giving an opportunity to people to upgrade their wardrobe with brand new Cuban Chinos from Scullers.
Shibani Mishra, Chief Marketing, FLF Brands added "We are extremely delighted to launch this unique initiative #ScullersChinosForIndia. We are certain that through this program Scullers will be able to expand its market share in chinos category and reinforce its leadership position. This is an invitation from Scullers to all the men out there to give away their old trousers and in return experience the newly launched Cuban Chinos at an amazing price. By doing so they are also joining hands with Scullers in the mission dress India in chinos!"