Sign World to install BNZ aluminium profile channel letter bending machine
By Smita Sinha | April 16, 2019
The flex printing and signage company, which formerly used to manually design signage, will soon install the new machine to speed up the process of signage making.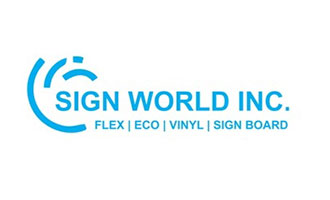 Coimbatore-based flex printing and signage company Sign World will soon install a BNZ aluminium profile channel letter bending machine.
Talking further on the development, Marvin Dsilva, Owner, Sign World Inc said, "Brands and retailers are looking for more durability, they don't want signages made of acrylic. Looking at the market demand we started making aluminium profiles. Earlier we used to manually design the letters of signage, which takes 2-3 hours (to create one letter). This machine will automatically shape the letters of signages in three minutes. Our clients demand to deliver the signages in two to three days of time. We have booked the machine and we will install it this month. Bringing this machine in our facility will help speed up the process of designing the letters of signages."
Started four years ago, Sign World specialises in signages, flex printing, vinyl printing, in shop branding, hoardings etc.
Similar News
These Superletters, filled with liquid acrylic, make for a compact signage system that doesn't allow access to dust and insects, unlike the conventional acrylic channel letters.
These profiles will help in making 3D channel letters with minimum technical know-how and cost.