Signsutra launches Superletters
By Satarupa Chakraborty | April 11, 2019
These Superletters, filled with liquid acrylic, make for a compact signage system that doesn't allow access to dust and insects, unlike the conventional acrylic channel letters.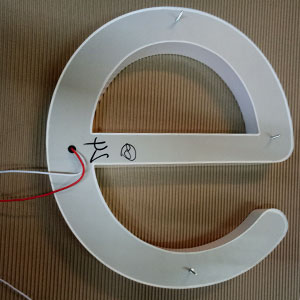 Delhi-based signage manufacturing company Signsutra has recently launched Superletters, an industry nickname for liquid acrylic channel letters/ signage systems. These are aluminium channel letters which are banded and shaped by CNC machines and then the g=frontage is filled by UV-cured liquid acrylic. These products can cure the problem of accumulating dust and other external objects like insects getting into the signage systems over a period of time. These Superletters also enable users to achieve any desired lumen level.
Vipan Lalla, Director, Signsutra, explained to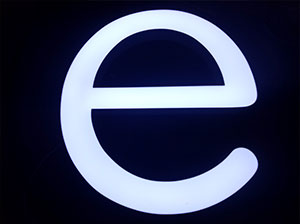 Retail4growth, "We can very well say that we are the pioneers in the signage industry to produce such a premium range of signage system. Because it's filled with liquid acrylic, it's a compact signage system as opposed to the conventional acrylic products. Therefore, it intensifies the lumen level of the LEDs and output. Since it's a compact system, it doesn't allow any access to dust, insects etc making it sturdy for years of use. Most interestingly, we are manufacturing them in a way that it's self 'installable' and requires no lengthy installation process."
To better the manufacturing of Superletters, Signsutra will soon install superior Korean technologies and machinery in their infrastructure.
Similar News
These profiles will help in making 3D channel letters with minimum technical know-how and cost.
At In-Store Asia 2019, Signsutra has launched a new brand called Spacesutra to create innovative theme-based POP displays.