Snapdeal's Unbox India Sale receives max business from North India
Vjmedia Works | January 25, 2017
Snapdeal's second Unbox India Sale saw maximum business coming from metro cities of north India followed closely by west and south.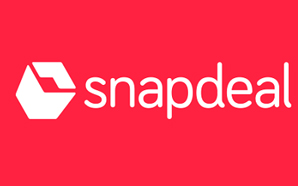 Reported as key highlights of Snapdeal's second Unbox India Sale, the sale saw maximum orders pouring in from metros cities – Delhi NCR, followed by Mumbai and Bangalore. Maximum sale came from the North region, followed closely by the West and South. Metros cities in India lead the league especially in categories like premium mobiles, smart TVs and laptops.

Celebrating the spirit of 'Indian-ness", the Unbox India Sale offered specially curated offers and deals as part of its "Pride of India" store; a one-stop shop for all products made in India. High selling products from the curated store included traditional temple jewellery, handicrafts and artefacts from states like Rajasthan and Andhra Pradesh, artisanal textiles and clothing items like sarees, attar, ethnic footwear from across the country. Additionally, the sale gave away attractive offers like 15% discount and 5X reward points on HDFC cards and zero EMI options. A huge spike was seen in the sale of premium mobiles and high average order value categories like Smart TVs, high end laptops, ACs, home theatre systems, washing machines, refrigerators, speakers and DSLRs. Premium kitchen appliances and beauty products were also popular categories during this sale. During the sale period, a record number of applications were also received for the Snapdeal HDFC bank Credit Card, a resounding validation of the unique features of the card. The premium platinum card brings customers great value in the form of discounts, offers and rewards.

Commenting on the Unbox India sale, Vishal Chadha, Senior Vice President (Business) said, "As a way to celebrate Republic Day this year, we were extremely proud to showcase India's vast range of crafts for our consumers. The response from the consumers has been very encouraging, and we will continue to find similar ways to connect our consumers' with our country's heritage."