Spirits market: Global majors say cheers to new India CEOs
By Manoj Jhethwani | Vjmedia Works | May 27, 2014
Liquor companies follow footsteps of consumer goods firms, bringing new people at the top for new thinking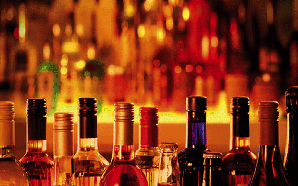 As international liquor companies consolidate their presence in India, many of them are initiating changes at the top to improve sales and fight competition. In the process, they're taking a leaf from fast moving consumer goods (FMCG) companies, who've not hesitated to change their senior managements at regular intervals in an attempt to usher in fresh and innovative thinking.
Many of these new chief executive officers (CEOs) also have an FMCG background, pointing to the growing influence of consumer goods on liquor, which for long counted on "iconic" heads to run operations.
For instance, ex-Cadbury India head Anand Kripalu has just taken over as CEO of United Spirits, a company where the world's number one spirits company, Diageo, is taking a controlling stake. This as USL's iconic head, Vijay Rekhi, bid adieu after being with the company for nearly four decades; this month, he joined the Amit Dahanukar-led Tilaknagar Industries.