Sweden's Blueair enters market through shop-in-shop format in Croma stores
By Nabamita Chatterjee | September 26, 2017
The collaboration is a strategic move to bring air-purifying technologies to India through Croma's expansive retail network.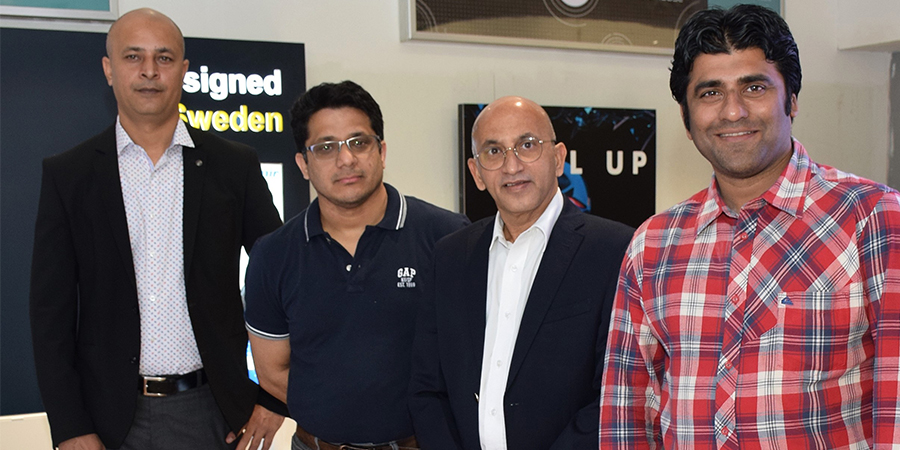 Croma, India's leading retail chain for consumer electronics and durables, has tied up with Sweden-based air purifying technology brand Blueair for a shop-in-shop experience across 25 stores in India. Blueair is the first company in the air purifying segment to have its own shop-in-shop experience zone at Croma's Juhu outlet in Mumbai. Under the tie-up, Blueair products will be retailed across 25 Croma stores in Mumbai, Delhi, Pune, and Bengaluru. Girish Bapat, Blueair Director West and South Asia Region, shares, "Air pollution is a major environmental and health problem affecting all age groups. The levels of particulate matter (PM) 2.5 have serious health implications as these tend to get lodged in the lung and can even enter the bloodstream. People with medical conditions such as respiratory problems, and children are the most vulnerable to air pollution. Our mission at Blueair is to help Indian women, children and men confront the health challenges posed by rising air pollution. This strategic tie up with TATA Croma brings us one step closer to our mission that will elevate people's health and well-being by giving them access to cleaner air."
Ritesh Ghosal, CMO, Croma - Infiniti Retail Ltd. said, "We at Croma believe in helping consumers make the right choices. In a new category such as air-purifiers, consumers need greater hand-holding as the technology is less familiar. The need for engaging with the product and salesmen trained on the technical aspects of the product is far higher. Therefore, we have taken the decision to create an experience zone for BlueAir in select Croma stores. Blueair is a Swedish brand of international repute with a track record of serving customers across 65 countries." Blueair air purifiers are available in the 'Blue', 'Classic', 'Pro Series' and 'Sense' range at select Croma stores across Mumbai, Delhi, Pune and Bengaluru.
Croma today has the shop for all multi-brand digital gadgets and home electronics in India, having around 100 outlets across 19 major cities of India. The chain has successfully synergized offline and online world, providing the new-age customer a user-friendly platform for shopping. Run by Infiniti Retail Limited, Croma is a 100% subsidiary of Tata Sons.