Textile firms try out own e-commerce platform
By Surya Prakash Gowda | Vjmedia Works | August 27, 2014
To build on consumer loyalty, firms are replicating company owned exclusive brick-and-mortar store experience on internet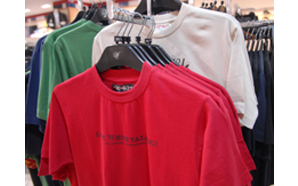 Buoyed by the success of e-commerce players like Jabong and Myntra, textile companies like Arvind Ltd, TT Ltd and Creative Lifestyles, among others are exploring the online market through their own e-commerce platforms.
With online business becoming inevitable with each passing day, textile companies are increasingly using their own websites for e-commerce as well.
According to industry players, the idea is to replicate the company owned exclusive brick-and-mortar store experience on the Internet. For instance, while Arvind Ltd. has begun its own e-commerce initiative through its start-up Arvind Internet Ltd (AIL), TT and Creative Lifestyles too have been selling their products through their own websites.
"It is the same logic of being present at franchisee-run exclusive branded outlets (EBOs), multi branded outlets (MBOs) as well as having your own company owned exclusive stores. So while textile companies are selling their products through other platforms like Jabong and Myntra, gradually they have begun selling on their own websites too," says Rahul Mehta, president of Clothing Manufacturers' Association of India (CMAI) and managing director of Creative Lifestyles that markets its brand 109°F through other e-commerce platforms as well as its own website.
Companies believe that while initially ready-made garments will grow rapidly on their e-commerce platforms, gradually other textile products may gain traction too. So bullish is Arvind about its initiative that, according to Kulin Lalbhai, executive director at Arvind Ltd, the company see e-commerce "as a key growth driver for the group and we aim to be Rs 1,000 crore plus business in 3 years".
Also, players are looking to build up consumer loyalty by selling on their websites and establish a direct connect with their consumers.
"So far we were selling through our distributor network. It is only now that we are getting directly in touch with our consumers and getting more efficient due to better feedback from consumers. We will continue to invest in promotion and search engine optimisation (SEO). We not only want our website to act as an e-commerce sales tool but also as a branding and marketing tool," says Sanjay Jain, managing director of TT Ltd, the innerwear, casual wear and garment player.
What's more, according to Mehta, while footfalls tend to be higher on popular e-commerce platforms like Jabong and Myntra, conversion rates tend to be higher on company-run e-commerce websites.
"Your loyal consumers will directly come to your website and hence, conversion rates for your products will be higher on your own website whereas on popular e-commerce platforms consumer may not directly come to you," Mehta added.