Their Walmart and our Spencer's are embracing omni-channel retailing
December 29, 2015
From Walmart and Bed Bath & Beyond in the US to Tesco and Asda in the UK, all continue to invest heavily in the online format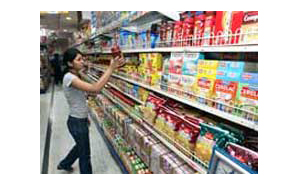 Group assets at $4.5 billion and revenues at $2.5 billion, it is only natural that its activities, particularly new initiatives such as foraying into sports, will be reported in newspapers at some frequency. But, what could be the justification for the media to make a big story of the group outfit acquiring an e-commerce start-up MeraGrocer with a piffling gross merchandise value? Is it because the acquirer involved is the brick-and-mortar enterprise Spencer's Retail, a wholly-owned subsidiary of RPG-Sanjiv Goenka group's flagship energy company CESC? Unlikely.
A credible justification of media attention is because Spencer's, a physical retailer owning 122 stores covering 1.5 million sq ft and with 10 new hypermarkets in the pipeline, is opening an e-commerce marketplace to supplement its brick-and-mortar business. An initiative which must not be postponed any longer if Spencer's is not to miss out on the growing population of shoppers, who will buy their requirements using the internet sitting at home or when they are mobile.
Has the country got the ideal e-tailing ecosystem to support rapid growth of e-commerce? Internet density continues to grow rapidly with headcount of users forecast to rise from 350 million in June 2015 to 500 million by 2017. What is even more encouraging for retail trade is that 24x7 shopping is becoming de rigueur for many in Tier-I and Tier-II cities and beyond. The government's objective is to extend broadband to every village of the country as part of economic empowerment of people.
A combination of factors - growth rate expected to stay in the region of eight per cent, a highly favourable demographic profile with 50 per cent of the population younger than 24 becoming increasingly educated and accelerating urbanisation - will help retail market grow from $925 billion to $1.3 trillion by 2020. Consulting group A T Kearney made this forecast about India in its report on Global Retail Development Index.
Retail sales in the country had grown at a compounded annual rate of 5.8 per cent during 2010-14. Retailers Association of India says the share of e-commerce in retail trade will rise to 11 per cent by 2019 from two per cent now. In any case, e-tail is already growing at a faster clip than sales through different shop formats by organised retailers.
In the digital environment where buyers are using gadgets from laptops to smartphones for shopping at their convenience, retailers of Spencer's kind will have to funnel large investments in e-commerce. What finally emerges is omni-channel retailing, which integrates physical store network with emerging online trading platform. Retailers will find the ranks of online visitors swelling.
From Walmart and Bed Bath & Beyond in the US to Tesco and Asda (Walmart subsidiary) in the UK, all continue to invest heavily in the online format. Online revenues for them have grown substantially but they don't as yet constitute "big business for them". The rapid rise in popularity of pure play online retailer such Amazon and Flipkart, which offer high discounts at regular intervals and provide platforms to countless resellers, is causing much annoyance to the retail sector. This has made it imperative for the sector to gradually shift to omni-channel retailing allowing seamless shopping experience through physical stores and the online route. The e-commerce capacity by a retailer can either be built organically, which is time-consuming without any certainty that the right technology structure is created, or by way of acquisition.
Wharton Business School graduate Shashwat Goenka spearheading Spencer's growth justifies the apparently modest MeraGrocer acquisition on two counts. First, organic growth would have cost him a lot more than he paid for gaining ownership of e-commerce business. Now present only in New Delhi and Gurgaon, Spencer's will be quick to take MeraGrocer to "all the 35 markets where we have stores". Second, as MeraGrocer will "give us an accelerated learning curve", the acquisition will help Spencer's arrive at the break-even point earlier than what was thought before. Whatever Goenka might say, some cannibalisation by way of e-commerce appropriating business from stores is unavoidable. The comfort of buying online will finally make e-commerce a winner.