Truvison to create experience zones
By Swaminathan Balasubramanian | May 14, 2018
With aggressive expansion plans in India, both offline and online, the Europe-based brand aims at creating experience zones to add more soul to every purchase.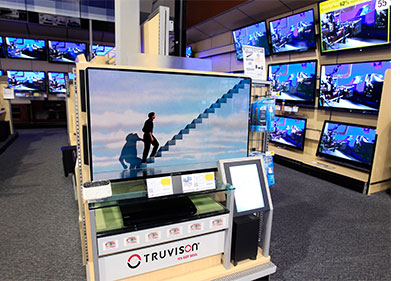 Truvison, a Europe-based consumer electronics and appliances company, entered the Indian market in 2016. Ever since, the brand has focussed on delivering global technology products to its consumers. It now aims to create experience zones for its wide range of home products, which are available both offline and online.
In conversation with Retail4growth, Saurabh Kabra, Director – Business Operations India, Truvison Industries, said, "The brand has already sold over 5 million products, reaching 25 million customers across the globe. We keep in mind the highest quality standards for products and after-sales services. Our product portfolio offers a comprehensive range of consumer durables with LED TVs, home audios and home appliances at all the major electronic stores and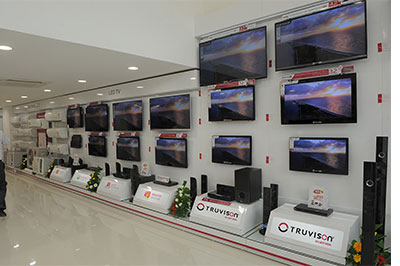 retailers across the country."
Significantly making a mark in different markets, including the Tier 3 and Tier 4 cities, Truvison has established a firm foothold with the right touch points. "The air conditioners are our emerging category and with our extensive reach, we have an upper hand. Establishing our presence in every major city, we have set a firm footing in urban and rural areas," he said.
"Truvison has expanded to more than 1500 towns and cities with 1800 outlets and retail stores in India. When it comes to the online reach of the brand, we have recently associated with a number of channel partners on the online platforms such as Flipkart, Amazon, Shopclues, and Snapdeal," he added.
Experience Zones
Speaking about the new retail formats, he said, "Currently, we have established a strong eco-system and built the right partner approach to reach the dynamic audience as well. Being a channel-friendly brand, we are expanding our horizons to Tier 2 and Tier 3 cities."
Truvison is steadfast in strengthening the GTM strategy to leverage in terms of better reach and delivery. Furthermore, the home appliances player is also exploring the opportunity to open their own experience zones, focussed on bringing first-hand experience of their products to add more soul to a purchase. Presently, the northern region accounts for the largest share of the air conditioners market in India, followed by the Southern region.
Speaking on the expansion plans he said, "While we aim to achieve our market share target, the pace of our growth shall be supported by both online and offline presence. We are one of the few brands to opt for brick and mortar stores over exclusive online partner, and we shall aggressively look to double the reach. Also we aim to sell in more than 20 states by end of this year."