VM&RD Breakfast Meet on Retail Lighting travels to Gurgaon
Vjmedia Works | March 30, 2017
VM&RD Breakfast Round Table Meet sponsored by Philips Lighting India touched upon points starting from importance of 360 degree lighting techniques to new age retail lighting solutions.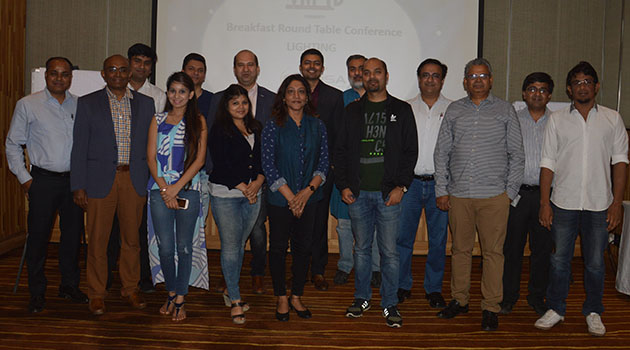 VM&RD Breakfast Round Table Meet sponsored by Philips Lighting India was held yesterday at Courtyard by Mariott, Gurgaon, after its first meet in Bangalore. The event saw participation from a heady mix of brands like Marks & Spencer, Biba, Tissot, Armani Exchange, Hugo Boss, Canali and many more along with the officials of Philips Lighting and some architects in the retail design field.
Moderated by Surender Gnanaolivu, Advisory Editor of VM&RD magazine, the discussion touched upon the importance of 360 degree lighting solution, which got the retailers and stakeholders curious. Philips also brought their latest retail lighting offerings including innovations like lights with coded format that track time spent under it therefore helping to map consumer behavior. Neelabh Maitreya, Senior Manager – Store Development, Adidas and Reebok India, said, "Lighting today is creating much more value in experiential retail." Rohit Nagpal, Visual Merchandising & Projects, Tissot India, expressed his interest in analytics on integration of these new innovations in lighting solutions. "Since we are peering towards new age retail design, we have adopted a more flexible approach and we are more than happy to explore innovative varieties of lighting," mentioned Naveen Dadlani, Head of Projects and New Stores Development, Marks & Spencer India.