VM&RD Retail Design Awards 2020 open for entries
By Retail4Growth Team | September 16, 2019
Registration for submission of entries for the 12th edition of the most awaited VM&RD Retail Design Awards, to be held on April 24, 2020 in Mumbai, is now open and the last date for submission of entries is December 20, 2019.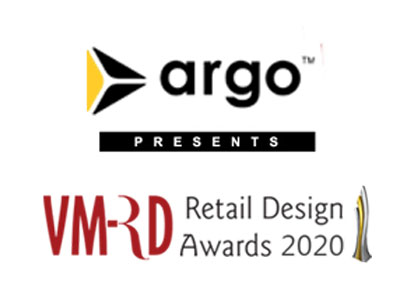 The most anticipated and prestigious event in the retail community is back! The 12th edition of the exciting VM&RD Retail Design Awards ceremony will be held on April 24, 2020, at the Bombay Exhibition Centre, Goregaon East, Mumbai. The last date for submitting entries for the same is December 20, 2019.
The awards will be presented across 22 categories in the coming edition and entries will be judged by a jury panel comprising reputed names both nationally and globally in the design and architect community. The judging process will include a specially designed digital platform that handles hi-resolution images and videos with a scoring system that ensures consistency and correctness in the judging process.
Top retail design, visual merchandising and retail solutions manufacturing talent from India will compete to garner the prestigious awards. Last year the 11th edition of VM&RD Retail Design Awards, received 321 entries, out of which, 65 projects across categories won various prestigious titles. The award ceremony was attended by business leaders and the retail design community from brands, retailers and retail solution providers' segments.
VMRD Retail Design Awards 2020 is expected to garner more interest from brands and retail design and fit-out fraternity to vie for some of the exclusive and prestigious titles. The 2020 edition of the awards is being presented by Argo Lighting Private Limited.
For more updates, subscribe to retail4growth newsletter - Click here