Wal-Mart's e-commerce platform in Guntur, Vijayawada
By Marthy Barmejo | Vjmedia Works | September 22, 2014
As a virtual store, the platform will provide a similar assortment of products as the brick and mortar Best Price Modern Wholesale stores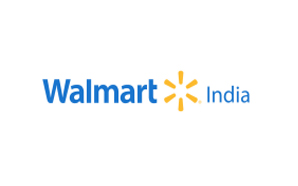 Wal-Mart India, the fully-owned subsidiary of Wal-Mart Stores Inc, will open its B2B e-commerce platform ((www.bestprice.in)in Guntur and Vijayawada in Andhra Pradesh from October 1, taking the tally of e-commerce platforms to four stores in India.
As a virtual store, the platform will provide a similar assortment of products as the brick and mortar Best Price Modern Wholesale stores, including a select variety of fresh fruits and vegetables. It would also offer doorstep delivery and convenient payment solutions, a company release stated.
Prior to the launch, the company will hold workshops with members to generate awareness on the initiative and also to create better understanding about website navigation, benefits and registration processes.