Walmart eyes major expansion in India, signs MoU with Telengana Government for 10 stores
Vjmedia Works | May 05, 2017
The British retailer is planning to open 50 new stores in Andhra, Telengana, Maharashtra, Punjab, Uttar Pradesh and Uttarakhand.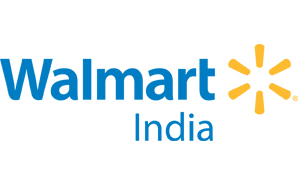 Going ahead with its plan to open 50 new stores in India by next 5 years, Walmart has recently signed up an MoU with Telegana government to open 10 new stores in the state. In a bid to ramp up operations in its Cash-n-Carry segment, the retailer earlier disclosed its plan to locate half of its new stores in Uttar Pradesh and Uttarakhand. With 20 stores across the country, Walmart is planning to have more stores in Lucknow, different parts of Maharashtra, Haryana, Punjab, Andhra Pradesh and now Telengana.
According to Krish Iyer, President and CEO, Walmart India, 4 out of 10 upcoming stores in Telengana will be located in Hyderabad while the retailer is looking at tier II cities like Warangal, Nizamabad and Karimnagar for their retail store expansion. After the direct farm program, Walmart will work with small and marginal farmers extensively. With the expansion, Walmart will also function keeping women empowerment and entrepreneurship in mind. The British retailer also seeks friendlier Government policy for smooth operations in this country. Parting ways with their Indian partner Bharti a few years ago, Walmart put its retail expansion on hold for some time until they declared their expansion plans lately.

Source : IANS