Wellness blooms at retail
By Fairy Dharawat | Vjmedia Works | December 13, 2013
The Health and Wellness segment is touted to be a Rs 1-lakh crore industry by 2015, according to a joint report carried out by FICCI and PwC. And even though the industry is still in its nascent stage, it seems to hold a lot of potential as observed by industry players and experts. Read on to know what they have to say about this industry and its significance at retail.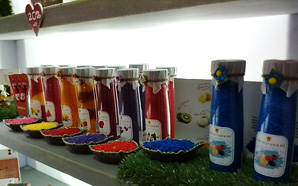 We are living in age where both the problems and the solutions are seeing an ever rising growth. On one hand, health issues are rising at an alarming rate given the changes in lifestyles among other reasons, and on the other, the need to feel and look good is gaining significance like never before, driven by increased awareness and by a compelling need to succeed socially and professionally. Enter the concept of wellness, which by definition means "a healthy balance of the mind, body and spirit that results in an overall feeling of well-being".
A little research browsing will tell you that it was Halbert L. Dunn, M.D., who began using the phrase'high level wellness' in the 1950s. The modern concept of wellness started becoming popular in the 1970s at least in the Western world. Wellness essentially includes preventive measures to ensure one has a healthy fulfilling life. In the context of retail, this means increased number of consumers, particularly in the urban market, thronging to buy wellness products. This urban shopper is well informed, learns before hand on how to look and feel good and accordingly goes about making his or her purchases. The increase in the awareness levels and the evolution of Modern trade especially in a country like India are both linked to each other. As the demand for wellness products increase, MT outlets expand their wellness category which in turn draws more consumers in, leading them on the looking and feeling good path.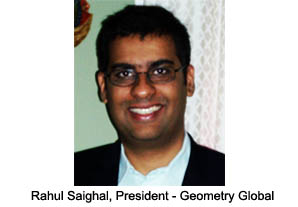 Rahul Saighal, President -- Geometry Global says in this context, "The growth in the industry has to do with the surge of modern trade. And as the penetration level of MT increases, the awareness with respect to the wellness and health industry also increases."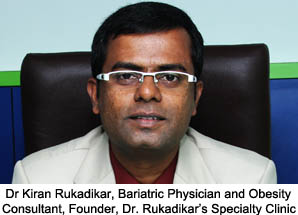 Dr Kiran Rukadikar, Bariatric Physician and Obesity Consultant, Founder -- Dr. Rukadikar's Specialty Clinic For Weight loss, Lifestyle Modification & Nutrition Therapy adds, sharing his take on this, "Wellness has been indicated as the sunrise industry of the 21st century. Rising consumer incomes, along with increasing flexible spending and changing lifestyles has given rise to individual awareness and spending on Wellness."
The Merchandising factors
As brands and retailers find that the shoppers have evolved to take preventive measures to ensure a long, healthy and fulfilling lives which consisting of looking good by going for spas and parlors, they are catching up by catering to this need with a variety of products and services. For retailers this also means managing the category in a way that informs, attracts and influences. As Amit Sarda, MD SoulFlower points out while speaking on the merchandising parameters for these products, "Merchandising in wellness and health category should be solution based. It should provide information in an informative and visually appealing way. Providing relevant information is the most important aspect. We also communicate with a lot of visuals so that the shoppers know what they are buying. The information needs to be processed in an easier way which puts the point across in a simple and time saving manner to the shopper."
He also feels that experience plays a crucial role here; "The aesthetic experience is one of the most important factors since the whole idea is to give a colorful vibe to the shoppers. The product experience at the store itself is very important, while giving the right product knowledge. The product information should be communicated to the shoppers in the easiest way possible."
According to Dr Kiran Rukadikar, "It is very important to educate the audience about your services/ products. Some ways include: Cross merchandising -- combining products in displays from different areas and also looking at some display basics: effectively merchandising a wall, apparel merchandising, clinic branding on the apparel worn by staff etc."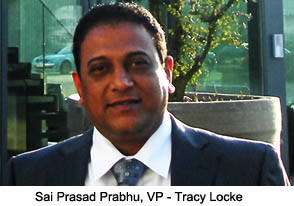 Sai Prasad Prabhu, VP -- Tracy Locke, says in this context, "Today improving the retail experience is no longer an option. It is a matter of survival. The marketers have to explain to the shoppers the benefits of the product/ brand. Today most of the brands try to engage at the last mile hence ensuring they create a positive preference towards the brand and hence influencing the customer's buying decision. Hence there is a lot of focus on in-shop branding and shopper engagement."
Retail Formats
But even as supermarkets and MT outlets gear up with space and products to cater to this burgeoning segment, wellness intrinsically implies services. A shopper typically, after a long tiring day browsing at a supermarket, is more than happy to see a spa at the store ready to pamper her with a foot massage or a head massage and this is one reason why more and more supermarkets are reserving space for spas today. Though the availability of spas is not the reason for shoppers to flock in to the stores, their presence has added to the value it serves the shopper. Also, today spas have introduced the concept wherein the same products used in the service are packaged for homes. The idea is to make the shoppers feel pampered at their own convenience. As Amit Sarda of SoulFlower says, "The focus in the category today is more tilted towards the service part, rather than the product part. We hardly have any brands working in this category, which in fact makes the industry underutilized."
SoulFlower, for its part has started the spa-at-retail concept combining service and the product line. Says Amit, "Professional people today hardly have time to visit spas. This is where we introduced our line where we provide an economical solution to shoppers as they can relax in their own time and feel fresh and rejuvenated."
Looking Ahead
As the industry speedily climbs the ladder to transform itself in to an industry to reckon with and as more and more shoppers start looking for some shopping-cum-'me'/wellness time, the brands and retailers are leaving no stone unturned in their quest to convert shoppers into customers. As Sai Prabhu says, "Today the young consumers are seeking wellness solutions to meet the lifestyle challenges. The increasing cost in medicare is making them more health conscious. They are developing a holistic perspective toward wellness and wellness has become an integral part of the shift from remedial to preventive care. Hence there is tremendous growth potential in the wellness sector. Increasing brand consciousness and willingness to spend on non-essentials and luxuries are making consumers willing to experiment with new products and services." But the key here would be innovative merchandising solutions with a service edge that translates into brand loyalty, which means both retailers and brands have to work in sync with a keen understanding of the shoppers and arrive at meaningful retail solutions to connect with them.
Box 1 Wellness Industry Report Highlights
FICCI and PwC have together released a comprehensive report on the opportunities and challenges in the Wellness Industry. Below are excerpts from the report. Read on….
The wellness market in India registered a growth rate of 18-20% during 2012, to touch a market size of 700 billion INR. Products continue to constitute a majority share of the market.
The Indian wellness industry is estimated to grow at a CAGR of 15-17% to touch one trillion INR in the next 3 years.
Rising income, increasing awareness among consumers in tier-2 and 3 cities, and lower rental/manpower costs are some of the drivers for expansion into tier-2 and 3 cities. For a number of wellness players, over 50% of their new store additions, during FY 2013, have been beyond the top 15 cities
The rejuvenation market in India is estimated at 7 billion to 8 billion INR. Day spas continue to grow at a faster clip compared to destination and hotel spas. Players are introducing new and innovative offerings (e.g., fusion therapies that blend western and Indian therapies, service combinations, use of exotic ingredients, etc.) in order to attract footfalls and differentiate themselves from competition.
Companies are focusing on exploring new distribution partners such as online and specialty wellness retailers.
India ranks among the top 10 global growth markets for nutrition F&B
In an effort to target a wider base of customer and induce trial among current non-users, companies are launching smaller SKUs (sachets and tubes) even for their mass premium and premium products. Companies are also using coupon websites such as Snapdeal, Groupon, etc. in order to induce trial among consumers by offering discounts of upto 50 to 80% on services at salons, spas, fitness centres, etc.
Wellness retail chains such as Health & Glow, Guardian Lifecare and NewU are expanding their presence in tier-1 markets in India, and planning to enter select tier-2 cities as well.
With modern trade gaining importance in the overall channel mix, manufacturers have appointed exclusive modern trade stockists in large towns to service supermarkets, hypermarkets and wellness retailers.
Online retail is gaining prominence in India across consumer categories, including wellness. Brick-and-mortar retailers such as Guardian India, NewU and My Nutrition India also have online portals for the retailing of health and wellness products.
Box 2 What the Experts Say
"There is strong demand in tier-2 and 3 cities with growing awareness for health and fitness among consumers. Our growth is being driven by expanding presence in these under-explored markets with strong demand." -- Anant Gawande, CFO, Talwalkars
"We are investing in building consumer awareness for our products through efforts such as making product information available on our website, having brand representatives or advisors at the point of sale to explain product features etc." -- Philipe Haydon, CEO, Pharmaceuticals, The Himalaya Drug Company
"Consumer scepticism remains high in the wellness products space because of the influx of many spurious products in the market, especially in the dietary supplement segment. The industry continues to invest in building consumer awareness through various activities."-- Rahul Malhotra, Assistant Vice President, Guardian Life Care Pvt. ltd.
"In recent years, we have focused on growing our skin, hair and body care products manufacturing and retailing business, along with our services business. With our unique proposition and deep connect with customers; expanding into retailing of these products was a natural extension of our operations, since we had already developed them in-house for use as consumables in our centers."- Sandeep Ahuja, MD, VLCC Healthcare Ltd.
Source: FICCI-PwC Report on Wellness Industry.