Wellness Forever opens 15 new stores across 3 states
By Retail4Growth Team | August 18, 2021
Wellness Forever Medicare Limited has opened new stores on the occasion of the country's 75th Independence Day celebration, strengthening its presence to 250+ stores in the country.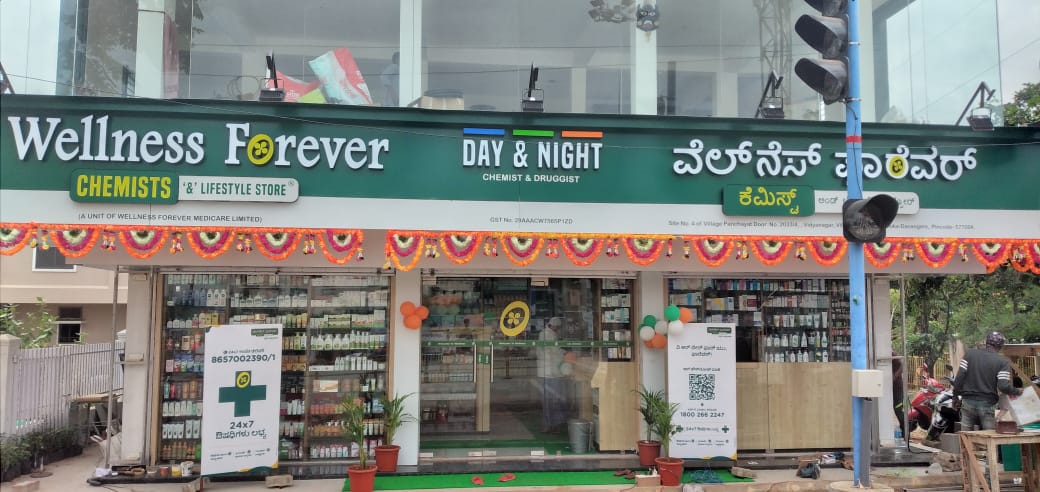 Wellness Forever Medicare Limited, the neighborhood pharmacy chain, has opened 15 new stores across the country on 15th August, 2021. Strengthening its presence to 250+ stores in the country, these newly opened stores will operate 24*7 day and night for the wellness of its consumers.
Opening its new stores in Andheri, Mulund, Koparkhairane, Thane, Ambernath, Nalasopara, Palghar, Nashik and Solapur, the Wellness Forever pharmacies are spread over 1000 sq. ft. and above and will consist of a wide range of products of prescribed medicines, over-the-counter drugs, wellness and nutrition products, and many more. Among the latest product offerings at the new Wellness Forever stores will be an all new range of OPRS (ortho, physio, rehabilitation and sports) products manufactured by reputed Indian and international companies.
Along with the names mentioned above, new Wellness Forever stores have also been launched across various locations in the states of Karnataka and Goa.
Speaking on the occasion, Gulshan Bhaktiani, Founder & Director said, "We are extremely happy to announce the opening of our new stores across key cities of Maharashtra, Karnataka and Goa. The uncertain times of the pandemic have taught us the importance of health and wellness and we as a trusted pharmacy intend to ensure that maximum population gets access to medication and other drugs, especially in time of need. These new stores provide us with an opportunity to serve the people and we aspire to be their trusted neighborhood pharmacy and wellness destination."
The company employs over 4,000 individuals out of which over 700 are qualified pharmacists.