Western brands no match for home-grown ones
Vjmedia Works | April 02, 2014
According to experts, trading volume of ethnic wears is pegged at around Rs 1,900 a sq ft compared to western stores at Rs 900 a sq ft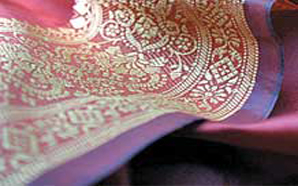 Local traditional brands are giving a tough time to their foreign counterparts. Traditional brands, which have recently made inroads into high-end shopping malls, are selling up to three times more than foreign brands.
Traditional standalone high-street silk and textile chains from the south such as Nalli's, RmKV, Naidu Hall and Kalaniketan recently tapped the shopping malls space.
According to experts, trading volume of ethnic wears is pegged at around Rs 1,900 a sq ft compared to western stores at Rs 900 a sq ft. "Traditional brands are trading two-three times more than Western retail stores when their top-line is compared per sq ft," says Anand Sundaram, chief executive, Pioneer Property Zone, a mall management firm.
Stores housed at Delhi's Chandni Chowk and Lajpat Nagar are increasingly booking mall space to tap trendy shoppers. While Nalli's, RmKV and Naidu Hall have already entered several malls in Chennai and Bangalore, retailers from Chandni Chowk are set to be part of Noida's DLF Mall from July.
Among other brands, Kalaniketan, Malabar and Kalyan have already entered Hyderabad's malls. Fashion wear stores Kapil & Monika and Kapsons from the North and Cocopelee from Bangalore are among the 30-odd names that have tapped the malls segment.
Big local trend
Shubhranshu Pani, managing director (retail), Jones Lang LaSalle India, pointed out that due to the ongoing slowdown, malls were struggling to retain big retailers as well as customers.
"The trend now is entry of local retailers in this format. Developers need to value local retailers to make their malls successful."
Traditional and local stores entering malls is a big trend already in the retail market, as they are recording good sales, according to an executive from a leading developer, which has a big presence in commercial realty.
Fashion and fashion accessories still contribute the most to the revenues of shopping malls but the share of food and beverages segment has been going up gradually.
"This trend is in line with the western world. The share of food and beverages segment has doubled in the last five years, but fashion segment still dominates," Sundaram added.
Amid a demand slowdown, malls across India are struggling to attract shoppers; many have even shut shops.
And all this while, local retailers have realised that customers want a good ambiance, combined with other facilities — a standalone shop might not be able to offer that, which is why rush by such local/traditional stores to enter shopping malls.