What's the light at the end of the tunnel?
By Retail4Growth Team | May 05, 2020
Leading players from the Retail Lighting industry came together on May 2nd, 2020 on an online roundtable to share, discuss and brainstorm business approaches and opportunities to 'Rethink for the New Normal' and look at ways of mitigating the impact of the pandemic. The session was organized by www.Retail4growth.com of VJ Media Works, and moderated by retail industry veterans Surender Gnanaolivu, Sr Consultant - Retail Experience, and Vishal Kapoor, Chief Design Officer -Future Group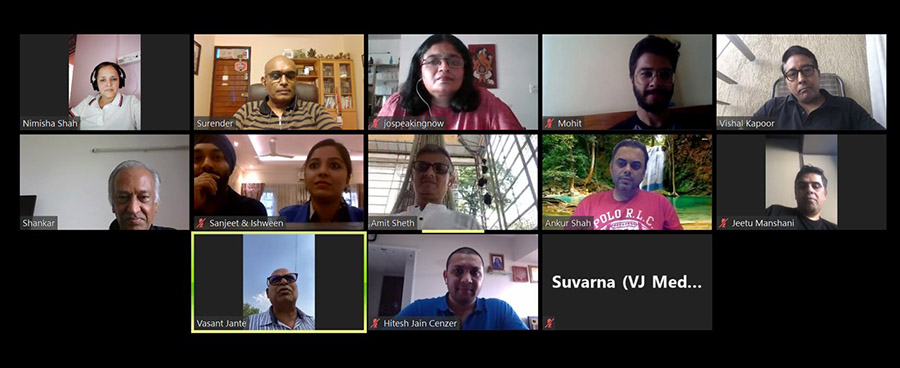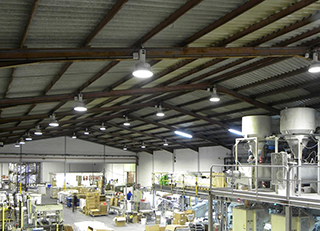 A palpable mood of cautious optimism pervaded the meeting on the theme 'Rethinking for the New Normal', the second online session from Retail4growth in the series. Organized for the lighting industry, the session explored conducting business, during and in the post lockdown phase, in terms of business models, relook at offerings, new business opportunities and the need for customer-centric service. In an apt reflection of the reigning the sentiment, participants agreed that a 'No-loss, no-loss' business mindset, instead of a conventional one of 'win-win', may help stay positive in tiding over these challenging months to come.
The engaging discussion brought leading players from the Indian Lighting Industry onto one virtual platform. The panellists included Shankar Natarajan - CMD, Gardler Lighting; Amit Sheth - Managing Director & Founder, Focus Lighting; Manoj Kasera - Executive Director, Argo Lighting Private Limited; Hitesh Jain - Director, Cenzer Industries Ltd; Manish Shah - MD, Ankur Lighting; Ankur Shah - CEO, Ankur Lighting; Sanjeet Singh - Director, ILC Lighting Solutions; Ishween Kaur - Marketing Director, ILC Lighting Solutions; Haresh Manshani - Director, HYBEC LED Lightingand Jitendra Manshani - Director, HYBEC LED Lighting.
The session had panelists sharing their plans and strategies on how they were addressing various short and long term challenges and opportunities in the retail industry and the collateral impact in their segment.
To sum up, here are 5 key takeaways from the engaging session:
1) Rising need for customer centric value driven solutions – The new expectations in value delivered by lighting, in the context of the current consumer and business was discussed. It was agreed by the panel that consumer empathy and response with value added lighting solutions could help sustain client confidence during these challenging times. The key expectations of clients are the solutions that focus on hygiene, performance and good value for money. The decision to invest, in an era of cash crunch, would depend on the short terms and long terms impact on the market and business.
2) Need for developing cutting edge capability: The strengths and limitations of the current available capability to manufacture world class castings, parts and electronics were discussed. Though a few in the lighting industry have developed the required competency in R&D, the overall gap in the industry needs serious attention. The common consensus was on the need to focus on R&D and talent for developing smart solutions integrated with technology that added significant value to clients in today's needs for Safety and Performance. Warranting investments, it was agreed that this would need to be looked at as a necessity for being future proofed in the coming 12 months.
3) Cautious diversification could be a solution to maintain demand: Panelists shared the diversification approaches that they employed to sustain demand in a market depleting in retail investments. Direct to consumer, infrastructure projects, healthcare, to name a few, were productive avenues to optimize resource utilization in the current challenged scenario. It was discussed that, with imports from countries such as China predicted to be limited across different lighting market segments, the demand was likely to open for 'Made in India' products in each. It was discussed that focus on addressing this demand with caution could be a good strategy to help garner sustainable revenues.
4) Acquiring and leveraging customer data to make informed business decisions: The importance of investing time and effort in reaching out to clients to acquire information and insights on their requirements today and in the future was mooted for discussion. It was agreed that lighting manufacturers needed to involve their clients in the development process to acquire adequate information to accurately estimate their requirements. Structured market studies and consumer surveys would help acquire this valuable data that would make investments in R&D effective and worthwhile. This would also be an effective way of 'hand holding' clients and developing transparent relationships with them to help them tide over this unprecedented period.
5) A good time to come together: To conclude the meeting, the idea of a common platform to address common industry level issues at large was discussed and explored. It was agreed that this was perhaps the best time for all the players to come together on a unified forum, to address common challenges of commerce, capacity and competence for the benefit of the Indian Lighting Industry.