Alstone Launches Unlined Flooring Material 'Flooxtra'
By Rita G Chauhan | February 09, 2018
Alstone launches Floorxtra flooring material. The product is engineered in a way that it can sustain for long time in all climatic conditions in both commercial and domestic usage from malls to exhibition areas and from kitchens to bathrooms.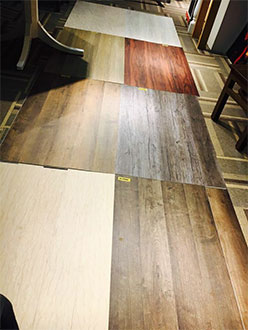 In the market of flooring material Alstone Group, a pioneer in Aluminum Composite Panels (ACP) in India has launched Floorxtra, a new flooring material for commercial and domestic use. Floorxtra is a virgin vinyl product as it does not make use of any perilous chemical in its manufacturing. It is completely hygienic, safer, green and sustainable product that can sustain easily in all climatic conditions. It is engineered in a way that no amount of water or moisture can affect its performance. The Aluminum oxide coating gives it an edge of 15-25 years of impressive functionality and performance over others. Its application areas include both commercial and domestic spaces like malls, exhibition areas, bedrooms, kitchens, bathrooms and lobbies.
Like all other Alstone's products, Floorxtra is water proof, termite proof and fire retardant product which has been developed to compete with all major brands from the countries like Italy, US and Germany. The key USP of Floorxtra lies in its unique unlined technology which vanishes the demarcating lines between two adjacent panels thus to offer a seamless flooring with an extra ordinary stunning looks. The unlined bonding ensures
that the bond last forever and the adjacent panel does not open up leading to no swelling and dwellings of pests and termites.
Floorxtra is warp, bend and scratch resistant due to its high density stable panel. The unlined grooving makes it easy to install, remove, replace and reinstall even by a layman. It is made in such a way that it gives a uniform pattern of knot and grains that repeats itself every 64 feet running length unlike random patterns of knot and grain in other wooden floorings.