Arrow digital expands portfolio with Esko Kongsberg digital cutters
By Retail4Growth Team | October 11, 2019
With Esko Kongsberg digital cutters/tables, Arrow Digital aims to help customers with state of the art finishing and to expand their offerings into packaging and other innovative segments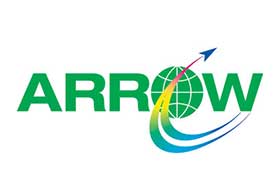 With over three decades of experience and innovations, Arrow Digital, a leader in wide format digital print/cut and display graphics, have pioneered many ground breaking technologies in digital printing in the Indian market. Making dedicated efforts to take digital printing to great heights; Arrow now brings the Esko Kongsberg digital cutters/tables to help customers to have state of the art finishing to their ever demanding graphic display market and to expand its offerings into packaging and other innovative segments.
The Esko product portfolio supports and manages the packaging and print processes for brand owners, retailers, designers, pre-media and trade shops, packaging manufacturers, and converters. Kongsberg X Series, Kongsberg C Edge, and Kongsberg C Series solutions stand for value, durability, reliability, precisions & offers limitless versatility.
Commenting on the collaboration Rafiq Shaikh Regional Sales Manager Esko says "Arrow offers high-end digital print solutions to the Indian industry and with the help of their expertise in service support 365/24/7 & their state of the art demo/applications center, it is easy for us to penetrate further into signage and display market with the credible identity of them."
"We never invest our resources and time in any technology until we are confident about it. We see the need of such revolutionary technology in the market and in order to compete in the Indian territory, it is important to perceive the consumers buying pattern and with in-depth knowledge of the industry, local sales force and with existing customer base we will push the technology further", adds Sam Patel Founder & CEO of Arrow Digital.
For more updates, subscribe to retail4growth newsletter - Click here
Similar News
Based on its proprietary GDP technology, Massivit 3D 1500 can produce high quality 3D pieces up to 54 inches (137 cm) high.
The Vutek LED roll-to-roll 5r can handle a variety of flexible and rigid media, it's a perfect match for all close-view indoor and outdoor applications including building wraps, billboards, fine art, floor graphics, POP, signage, tradeshow graphics, wallpaper, etc. The device uses an optional Efi-Matan technology to incorporate its inline finishing as well.