Classic Marbles' classy collection
By VJ Media Works Team | Vjmedia Works | April 01, 2012
Classic Marble Company has launched new products under their Marmo, Classica, Veneta and Regalia marble and quartz collection under their engineered brand Kalingastone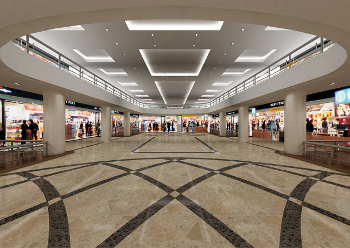 Classic Marble Company has launched new products under their Marmo, Classica, Veneta and Regalia marble and quartz collection under their engineered brand Kalingastone. The brand boasts one of the largest offerings of exquisite eco-friendly marble and quartz for clients to choose from.
Botticinno, belonging to the Marmo series, is a beige coloured marble with a combination of chip sizes and goes very well with its darker counterparts of the same family. It is widely being used in mall flooring, retail showrooms, restaurants, multiplexes, educational institutions & so on.
Althea, of the Classica family, is a pure white product and likewise all products of the Classica family have subtle light colours with tiny dotted patterns on select few.
Augusto, belonging to the Venata family, is a light grey colour product which has white subtle veins throughout and all products in this family derive their name from Roman Emperors and hence command style and grandeur.
African Brown, belongs to the Regalia family of Kalingastone Quartz Collection. This product can be used for table tops in restaurants, flooring and wall cladding around swimming pools and also for kitchen platforms etc.