How smart fitout can redefine the business of selling packaged goods
By Mohit Manghani | November 10, 2020
Despite the assumption that the consumer today lives online, in-store engagement remains just as relevant as ever and an integrated phygital system is the need of the hour. Some brands are already adopting this in their store operations. A recent example is the brand 'Handful of Health' which sells dry fruits and healthy snacks. The brand collaborated with Mumbai-based pre-designed shopfitting manufacturer Insync Shopfittings and leveraged their 'ENGAGE Fit N Light' phygital fixture as the shop fitting solution to deliver a better shopper experience.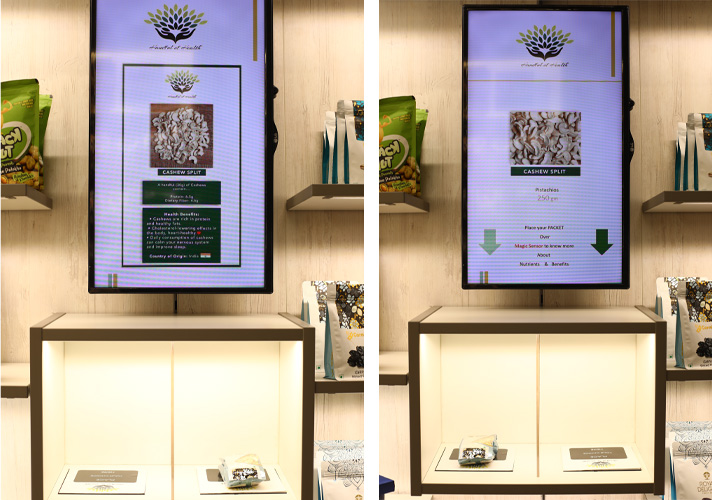 Handful of Health (HOH) originally started as an online platform. When the brand forayed into brick and mortar retail, they were very clear in their aim - the stores had to become an extension of their online presence.
Says Anup Gawdi, Strategy and Support Functions, at HOH, "HOH believes that customers are used to getting information before they buy online and we wanted to retain this facet of business in offline stores as well. The aim of the brand is to not just gain market share with its quality products and affordable pricing, but to continue educating shoppers and assisting them in making informed choices."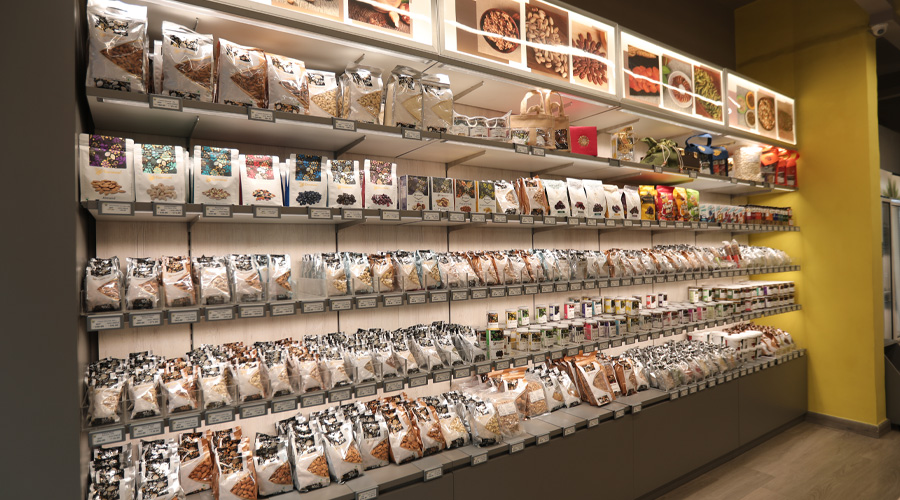 The abovemeant communicating the brand's value proposition to end consumers consistently across every store, which remained a key challenge for HOH. To address the issue, the brand partnered with Mumbai-based pre-designed shopfitting manufacturer Insync Shopfittings. By employing Insync Shopfittings 'ENGAGE Fit N Light', the phygital fixture, as the Shop Fitting solution, the brand looked to augment and amplify its brand strategy and pay special attention to its packaging design that is one of its biggest USPs.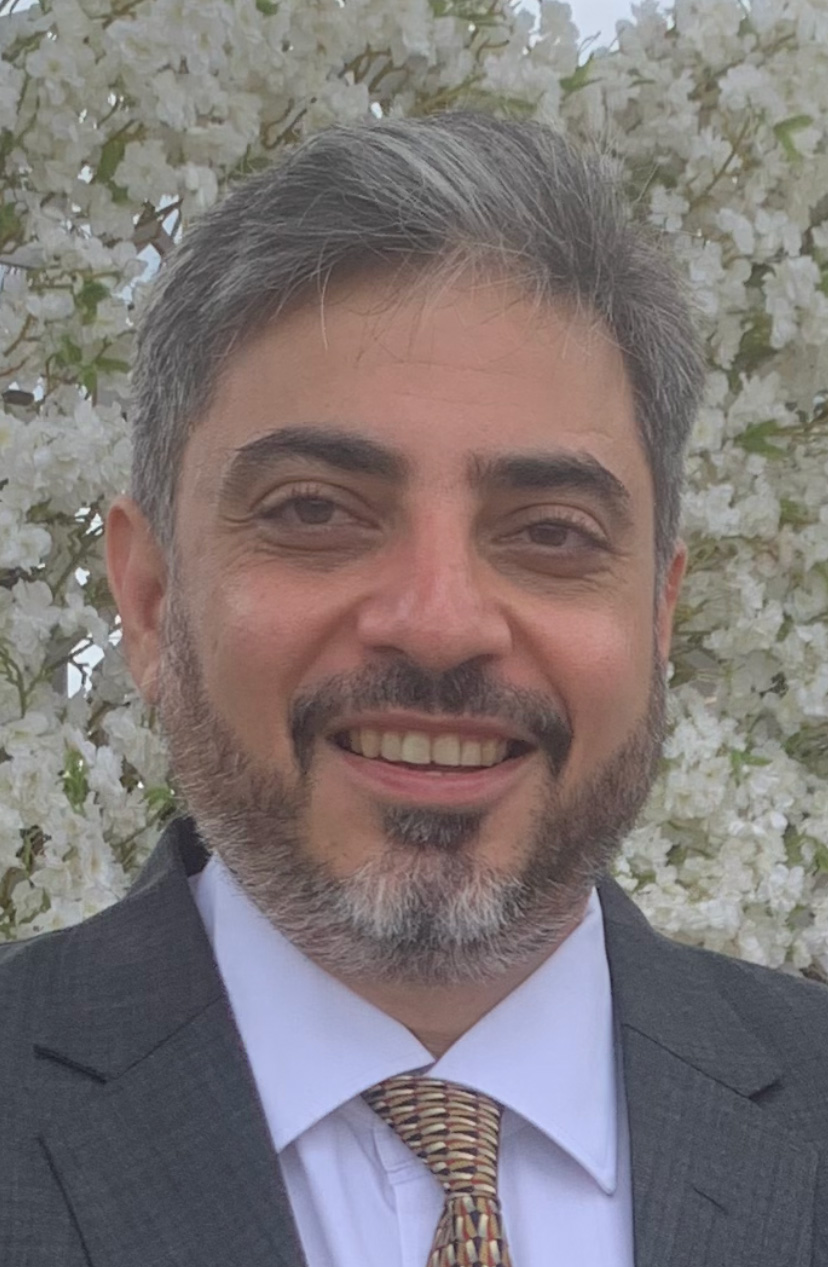 Huzefa Merchant, Founder & CEO, Insync Shopfittings – Safe Enterprises shares talking about it, "The ENGAGE Fit N Light's ability to integrate light into the shelves ensures that every carefully designed package is perfectly illuminated making every colour and image stand out. We integrated our SMART Asistant IoT based platform with a dual censored system where when a shopper places any package across the store on to the first censor pad, they get product-related information while when they place it on the 2nd censor, they could receive additional information such as recipes, videos of where the products are farmed or how they are packaged."
He further adds, "While when there are no products placed on the censor, the video screen plays promotional videos and offers. The best part of this is that all the content is controlled by the HOH Head office and not at store level via our easy to use online interface."
Indeed for HOH, ENGAGE Fit N Light' has proved to be timely and central to the brand's success since it is simple to configure & use, is market-friendly, is of higher quality and is an affordable solution. It provides a new dimension to the in-store journey through a seamless concoction of technology in the physical attributes.
For example, earlier shoppers used to sample the wide assortment of products in different flavours and tastes at tasting table. But with the inclusion of the new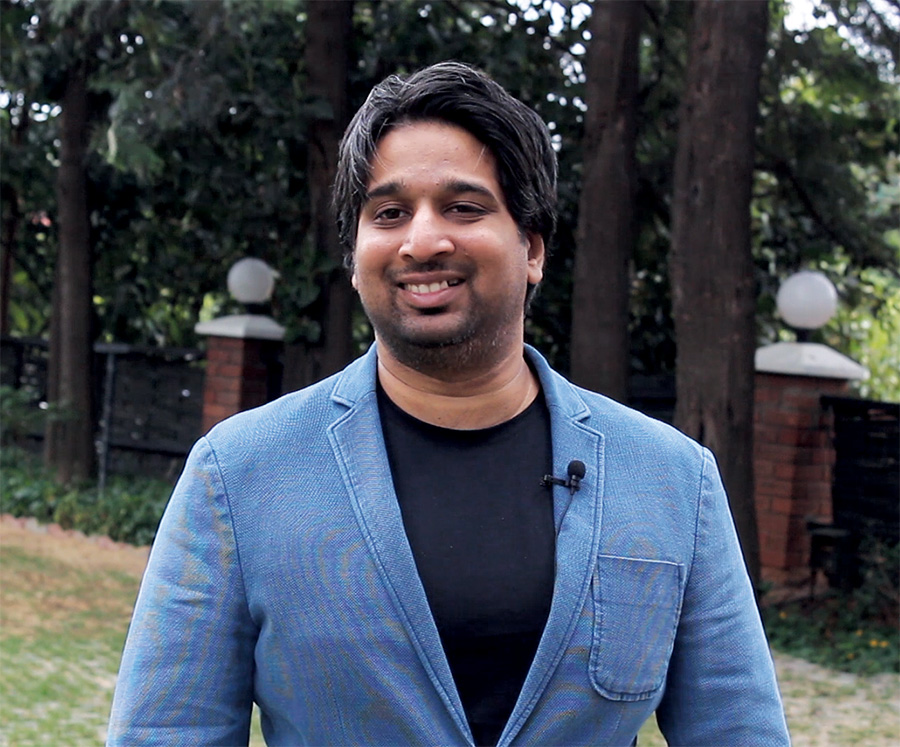 phygital fixture, it enables shoppers to gain additional information regarding the product, product family, nutritional value, price etc., thereby enhancing the phygital approach of the brand, while taking physical and experiential retail to a whole new level."
As Huzefa explains, "By Comparing different products on the tasting table and understanding more about the health benefits of each product, through the smart assistant, a customer is primed to make an informed choice before they purchase. The perfect lighting in the store on every packet makes it easy to discover each product increasing the experiential value of the store. "
Well, this is a classic example of how a brand in any category can create a seamless shopping experience by transforming its front-end with a phygital approach.